Connecting Northern Territory Businesses to Opportunities from the Natural Gas Industry
The Northern Territory is approaching a new frontier of prosperity, with the natural gas sector leading the way for economic growth. Natural gas already generates more than 99 per cent of the Northern Territory's electricity, and liquefied natural gas (LNG) is the NT's largest export.  
The Energy Club NT has been a great supporter of the Brighter initiative. As an industry networking organisation, the Club is helping to provide information  about opportunities  for businesses with an interest in the Northern Territory.  
Brighter is committed to working with the Energy Club NT and local communities to ensure that the benefits of natural gas development are recognised.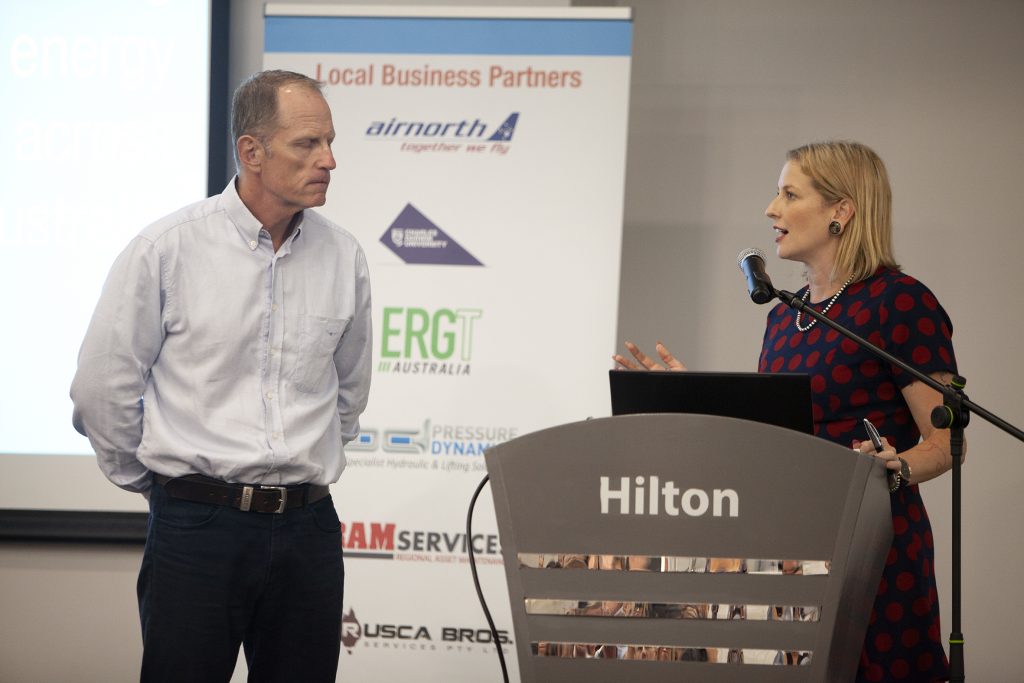 Energy Club NT CEO, Sonia Harvey, says the Northern Territory is well positioned to become a global hub for the natural gas industry.
Gas companies in the Northern Territory like ConocoPhillips and Inpex have trusted relationships with the communities in which they operate. Social license is key not only for sector operations, but for current and future partnerships.
In February, Brighter sponsored the annual Energy Club NT 'Back to Business' event. APPEA's Chief Executive Officer Andrew McConville stated at the event that gas is essential to the transition to a low emissions economy. He told members in attendance that increasing confidence and trust of communities in which we operate requires activities like early communication and community engagement going forward.  
Sonia Harvey who is the CEO of Energy Club NT says, "the Northern Territory oil and gas industry is well-positioned to become a global hub with significant opportunities for exploration, ongoing production and potential downstream manufacturing industry development."
"Our region has a proven ability to develop world-class projects. It has supported the growth of our ever-expanding local service and supply chains which has benefited the industry. Though we are currently navigating challenges presented by COVID-19, I believe the industry will remain strong as we move through this together. During these unprecedented times, it is more important than ever that we have strong relationships with other organisations. Energy Club NT is looking forward to continuing to work with APPEA and Brighter as key partners.  Our partnership will promote the benefits of developing our resources for the livelihoods of Territorians and all Australians.".   
With COVID-19 forcing the world to work together in different ways, Brighter and Energy CLUB NT are working together to create new opportunities for the Northern Territory gas sector.
Explore