A chat with In.Site Awards 'Environment' winner Phil Allen
The In.Site Photographic Competition seeks to capture the unique beauty of the environments, communities and people that both surround the natural gas industry and make it possible.
The natural gas industry plays a vital role in powering Australia. The competition showcases the strong and constantly growing relationship between the industry and the areas it operates in through photography. A celebration of community and industry achievement.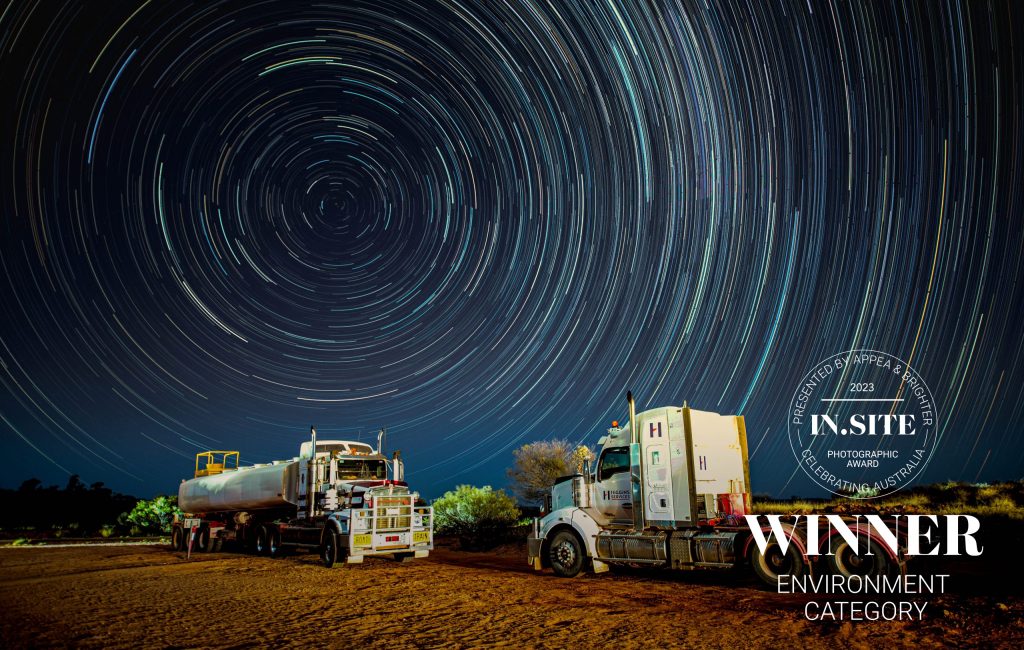 See the full gallery of In.Site 2023 submissions here.
The Environment category was won by Phil Allen, a geologist at Allen Geological Services in South Australia for his extraordinary image of trucks parked up for the night under starry Northern Territory skies, entitled 'Under Starry Skies'.
Mr Allen said: "Much of the oil and gas industry operates in remote locations, far from towns and cities which provide the necessary supplies and equipment those operations."
"Truck transport provides the critical link between the two. I wanted the image to make those trucks the focal point, and to capture the night sky of Central Australia."
See the full gallery of In.Site 2023 submissions here.
Explore