Community connects for National Tropical Tree Day
The environment and mental health were a the forefront of the Gladstone community earlier this month as local students, shedders and gas businesses from the region joined forces for National Tropical Tree Day.
The event was one of many held this year, creating meaningful experiences through Brighter's support of the Australian Men's Shed Association (AMSA).
The alliance unites regional, rural and remote Men's Shed communities while promoting mental well-being and environmental sustainability.
To celebrate Tropical Tree Day, AMSA members, better known as 'Shedders', came together with primary school students from Queensland's Gladstone region to also build community connections and improve wellbeing.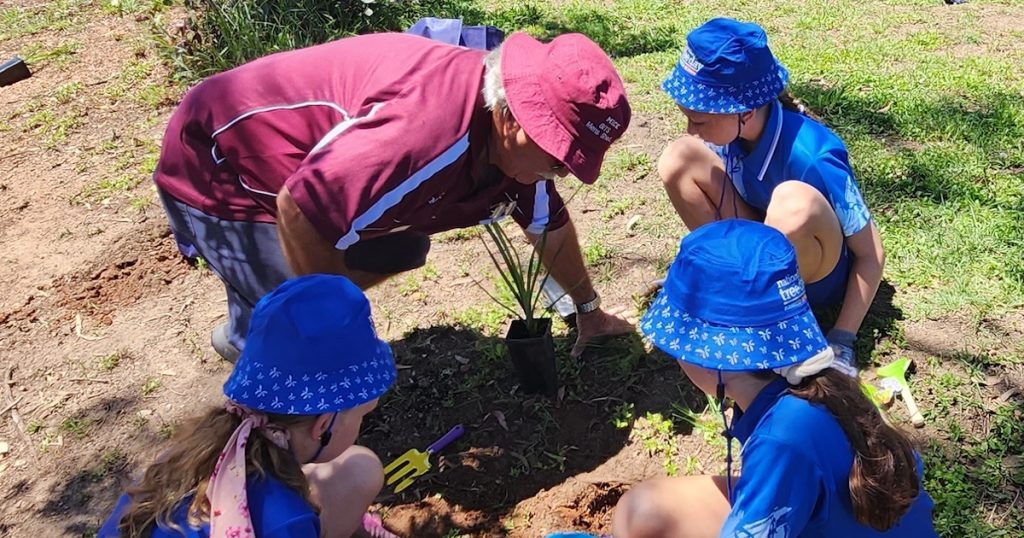 Marking Gladstone Schools Tree Day, Tannum Sands State School students joined Boyne-Tannum Men's Shed members to plant seedlings at the school, share knowledge and connect over a shared sense of contribution to their community and natural environment.
The oil and gas industry is also committed to net zero by 2050, and we're also proud to support environmental sustainability in initiatives like tree planting.
Local gas businesses, ConocoPhillips Australia, a downstream operator of Australia Pacific LNG, put on a delicious lunch, cooked up on a gas BBQ.
After planting out the school's new Yarning Circle with native shrubs, members of the Denman & District Men's Shed used the barbies to cook up a storm for the students and teachers of Sandy Hollow Primary School.
It brought BBQs and Men's Sheds – two Australian icons together, as they should be, as staples of everyday Australian life.
With gas intrinsically part of remote and regional communities as an employer, investor and energy supplier, Brighter recognises the importance of supporting grassroots organisations like Men's Sheds to promote mental health.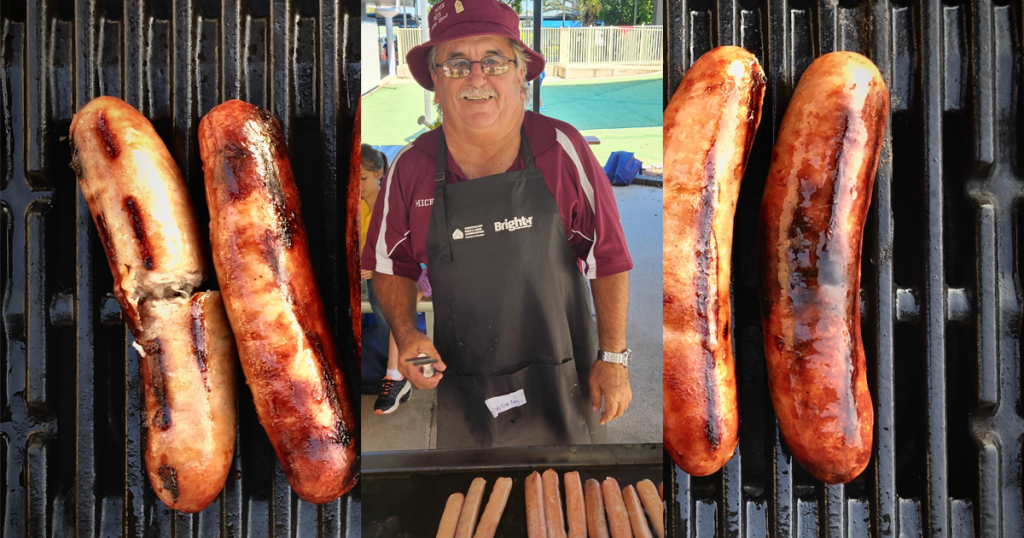 AMSA is the peak body supporting more than 1,200 Men's Sheds and is recognised as one of Australia's largest male-based community development organisations.
The Men's Shed mission is critical to the wellbeing of our communities. That's why Brighter is a proud sponsorship partner of AMSA.
Australian Men's Shed Association Executive Officer David Helmers said: "The Men's Shed movement is a really powerful community asset – improving wellbeing and strengthening local communities.
"It is through the generous support of partners AMSA is able to connect communities for better health outcomes."
This year we have equipped Men's Sheds with BBQ kits, tools and equipment at 18 various regional events across the country, hosting BBQs, tree planting days and community wellbeing events. 
Learn more about AMSA, Men's Sheds and our partnership at www.mensshed.org and on our website at https://bright-r.com.au/meaningful-mens-health
Explore