Korean BBQ Pork – The Chef's Secret Season Three
It's the weekend. It's BBQ weather. You've got guests on the way.
Cook a dish they'll be talking about on the way home.
With a blend of exotic flavours built on a foundation of delicious Gochujang, this succulent Korean marinated BBQ pork will have their mouths watering as soon as it hits the grill. Add a fresh, zingy kimchi and wombok salad to the mix and you've really got something going.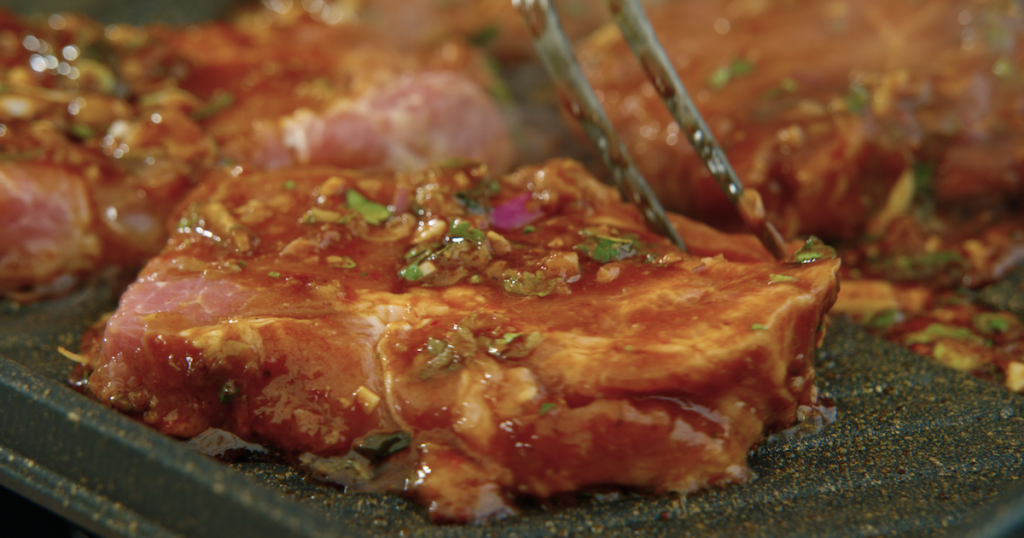 Korea has a long time romance with the portable gas stove. In fact, Korea is home to the leading global supplier of butane gas canisters, Taeyang. Check out our article on why Korea loves portable gas.
After extra tableside drama?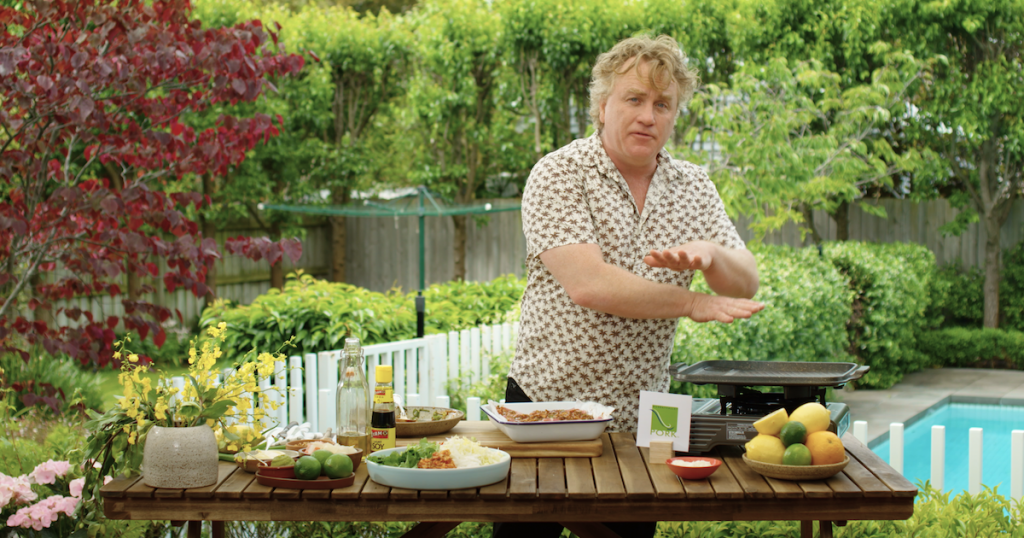 Forget the BBQ. Make a portable gas stove your tables centrepiece. Cook in front of your guests, and plate up right in front of them (just be safe and watch out for spitting oil!)
Did you make it? Send us a pic!
Korean Marinated BBQ Pork
For the pork
500gm pork collar, thinly sliced
For the marinade
1 tablespoon Gochujang
1 tablespoon white Miso
1 Tablespoon red Onion
1 teaspoon Ginger, minced
¼ red onion, finely diced
2 cloves garlic, minced
¼ spring onion, finely sliced
¼ bunch coriander, picked & chopped
1 tablespoon kimchi, diced
¼ cup light soy sauce
¼ cup olive oil
For the salad
1 tablespoon kimchi
¼ Wombok, finely sliced
¼ red onion, finely diced
½ chilli, deseeded & sliced
1 small knob of ginger, peeled & sliced
¼ bunch of coriander leaves
3 tablespoons light soy
2 tablespoons extra virgin olive oil
½ cup kewpie mayo
Juice of 2 limes
1 tablespoon wasabi
To garnish
1 tablespoon white pickled ginger
1 tablespoon pink pickled ginger
1 tablespoon deep fried shallot
1 tablespoon spring onion
Method
Mix all of the marinade ingredients together in a bowl, lightly season the pork, add the marinade to the pork, and cover a leave in the refrigerator overnight (or for 2 hours).
Heat up your BBQ flat top or portable gas stove and when you are ready to start cooking turn down the BBQ to a low to medium heat, this will stop the pork from burning, this should take 2 to 3 minutes each side until the pork is cooked.
To make the salad, add all the ingredients to a large bowl and mix them together until well combined.
Garnish your pork & serve with the salad
Serves 2 to 4.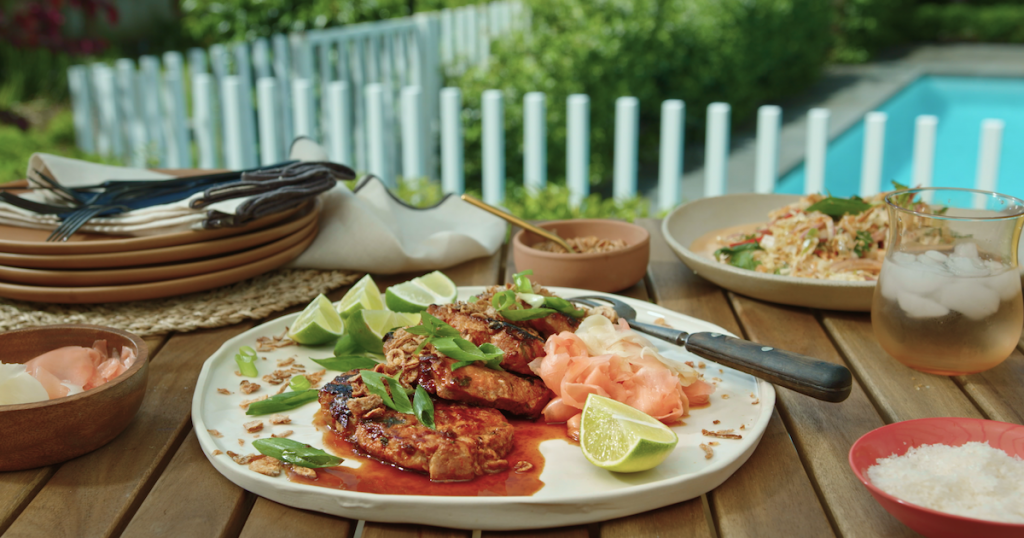 Explore