Raising the steaks
We weren't allowed to use 'fat cows' in our headline, but rest assured that is what this story is about.
A Queensland family working their grazing property in partnership with a natural gas company has reported a doubling of their cattle's weight. The cattle have gone from around 200kg up to 450kg.
Those are some healthy, heavy heifers.
The partnership with gas company Senex sees up to one megalitre of water delivered to the property daily. In drought-affected Maranoa, that water is vital to growing the feed crops these cattle need to grow big and strong.
Owner of the property, grazier Trevor Kehl, said the flourishing crops had been a boon for the cattle on his property, near Roma in south-west Queensland.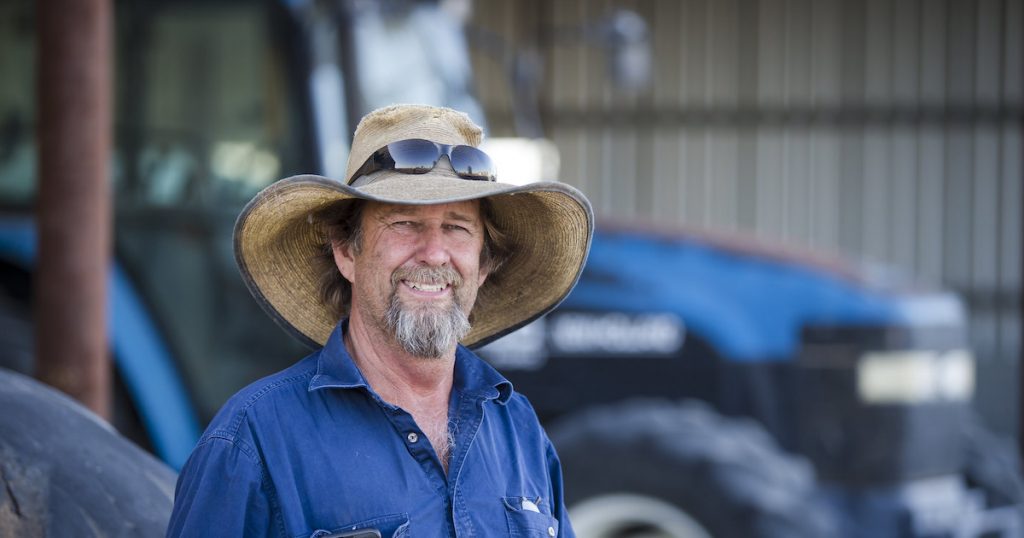 "It's more than a lifeline — it's like winning the lotto for a farmer," Mr Kehl said. "If you've got rain, you've got food. Now, we've got rain on command, and we've got feed for our cattle."
The agreement between Kehl and Senex saw the installation of pipelines and irrigation equipment as part of a long-term agreement that waters 100 hectares of crops.
The project sees 80 per cent of the water produced at the Roma North natural gas development used beneficially.
"If you quickly do the sums, you work on four head per hectare, so that's a lot of cattle that we can feed," Trevor said. "In a dry-land situation, we'd sell the cattle progeny straight off mum at their peak of around 200 to 250 kilos. Now we're retaining those cattle and we're putting another 200 kilos on them so that's a win-win for us. It's more turnover and more money."
So far this year, the irrigation project has also seen Senex save the equivalent of more than 4,000 tonnes of carbon dioxide 25,000 gigajoules of energy.
Read more about the high-steaks (sorry) partnership in Senex's 2021 Sustainability Report by clicking this link.
More on natural gas industry partnerships
A Queensland farmer's partnership with natural gas proves beneficial
Regional Australia thriving in partnership with the natural gas industry
This partnership means more Australians are about to get solar power
Explore