A chat with In.Site Awards 'Environment' winner Aletta Bussenschutt
The In.Site Photographic Competition seeks to capture the unique beauty of the environments, communities and people that both surround the natural gas industry and make it possible.
The natural gas industry plays a vital role in powering Australia. The competition showcases the strong and constantly growing relationship between the industry and the areas it operates in through photography. A celebration of community and industry achievement.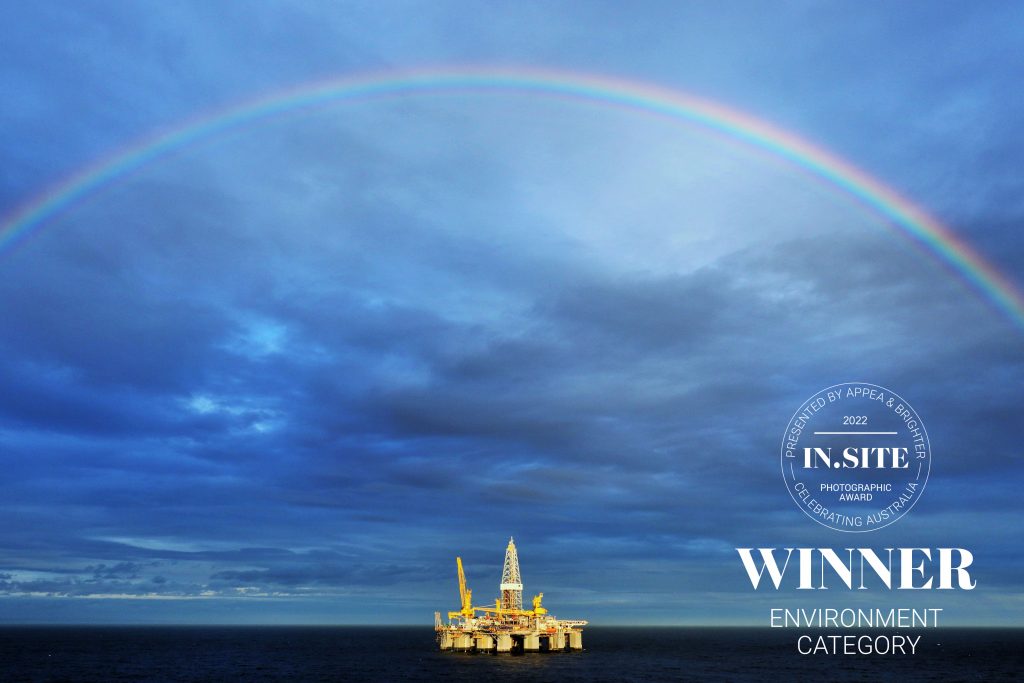 See the full gallery of In.Site 2022 submissions here.
Marine fauna observer and Dongara local Aletta Bussenschutt was our winner for the Environment Category with her composition, entitled 'Somewhere Over the Rainbow'.
The picture, composed with an impressive sense of scale, depicts a perfect rainbow arch over Ocean Onyx rig in the Bass Strait, offshore Victoria.
"The scene depicted in the photo was opportunistically taken and a common sight in the Bass Strait." said Aletta.
"Regular weather fronts came through the project area and every rainbow was different. I took the photo from a support vessel for the Ocean Onyx, a SIEM anchor handling vessel in the Bass Strait. A squall had just gone through, and another was approaching. 
"I enjoy photography in my spare time. I always have my phone on me while on holidays to create compilations of my travels, and my underwater camera for macro-photography of marine life in my local marina or when on dive/snorkel tours Australia-wide. I love taking photos of nature!"
See the full gallery of In.Site 2022 submissions here.
Explore