How the Natural Gas Industry Supports Australian Small Business
Australian small businesses in the natural gas industry supply chain are playing a key role in digitally transforming the sector, according to a report by Deloitte.
Research into the role and economic contribution of Australian small business suppliers to the oil and gas industry found that the growing application of data-driven and automated technology has created an opportunity for innovation. The natural gas industry is dependent on innovative technology and has been investing in digital technology to further improve productivity across all areas.
"Small businesses are generally able to be more agile in their innovation, which means they can collaborate with research partners and international providers to develop best-practice solutions, the report says.
Many gas companies are working with Australian small businesses in the technology sector to create a mutually beneficial working relationship. More broadly, small businesses are reaping the benefits of collaboration with industry. The report, conducted in 2019, indicated that 47% of suppliers to the natural gas industry are small businesses, supporting the equivalent of 10,500 full-time employees.
Not only do small businesses have the opportunity to collaborate and learn about the resources sector, the innovative technologies that come from these partnerships creates new jobs and, in some instances, open the doors to global prospects.
As Australia recovers from the COVID-19 pandemic, the natural gas industry's partnerships with small businesses will be critical to economic recovery in regional communities.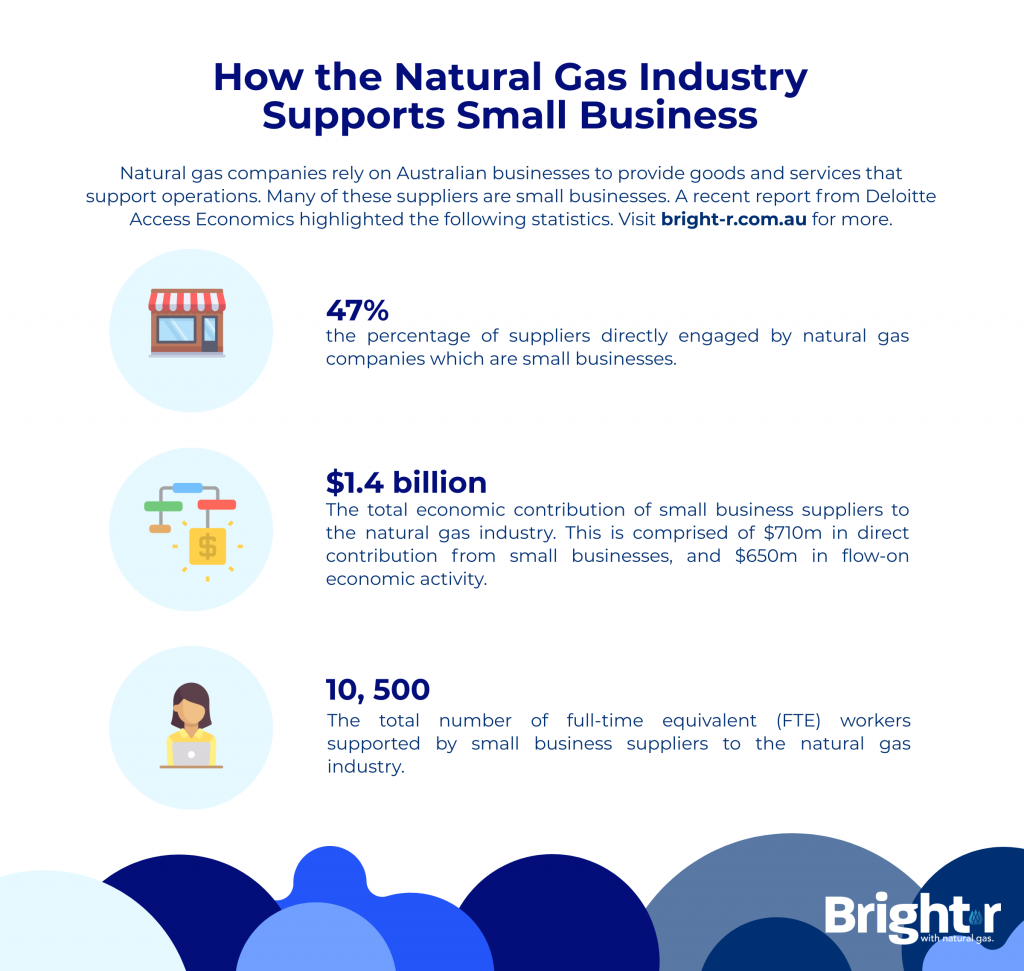 Explore