How Most Australians Prefer Their Steak Cooked
Nothing sounds better than a sizzling steak on the grill, but nothing tastes better than a steak cooked just the way you like it. Research conducted by Brighter has revealed that the most popular steak in Australia is cooked medium.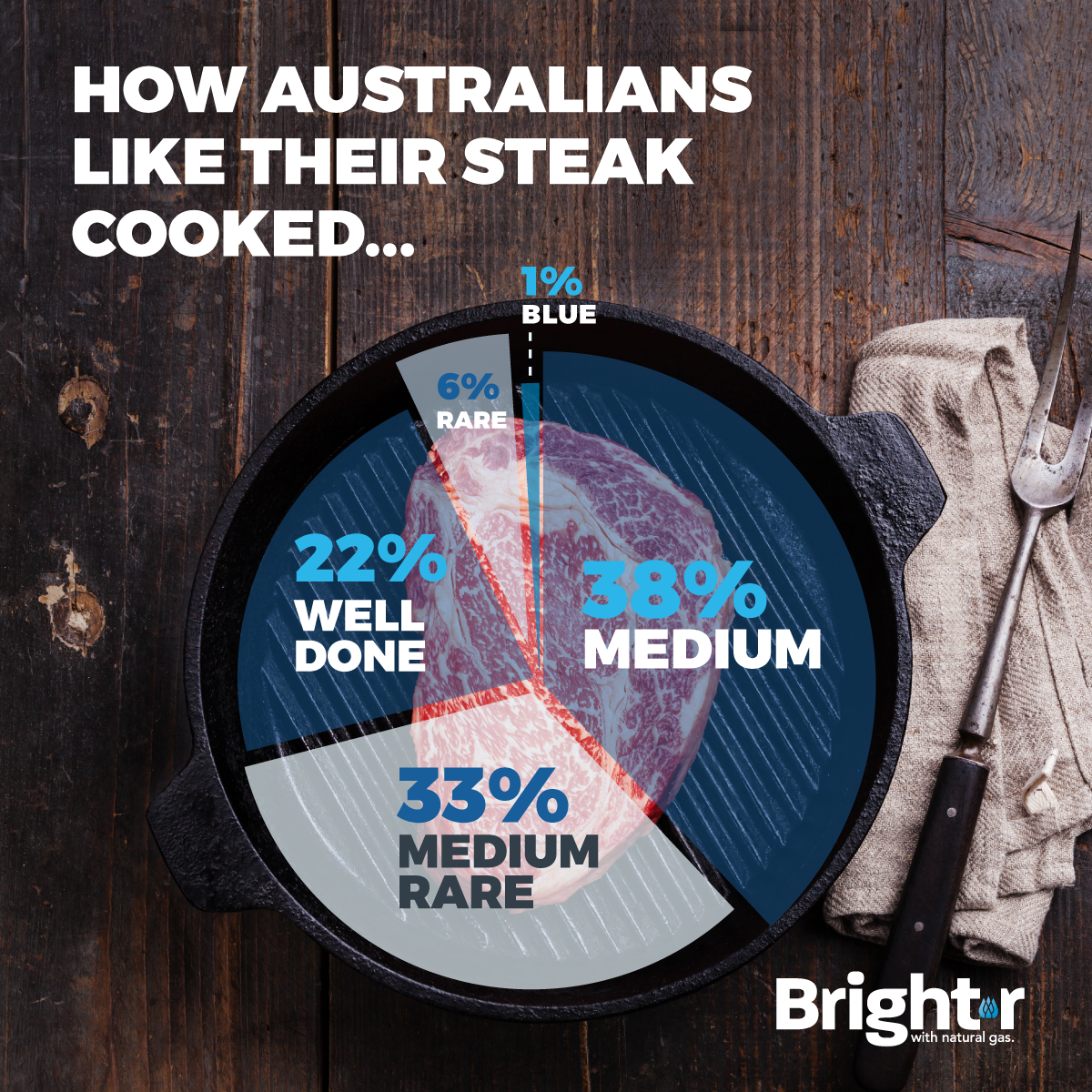 According to the research, 22% of Aussies prefer a well-done steak, 33% prefer a medium-rare, 5% prefer a rare steak, and just 1% prefer blue. Almost 4 in 10 (38%) of Australians prefer a medium steak.
Celebrity chef Adrian Richardson of Brighter's cooking series, The  Chef's Secret, suggests letting your steak rest at room temperature before cooking and turning the steak every minute over a medium to high heat on your gas cooktop or barbeque to keep it juicy.
Explore