It's Official, Australians Prefer a Medium Steak
Nothing sounds better than a sizzling steak on the grill, but nothing tastes better than when your steak has been cooked just the way you like it. And recent research conducted by Brighter has revealed that the most popular steak in Australia is cooked medium.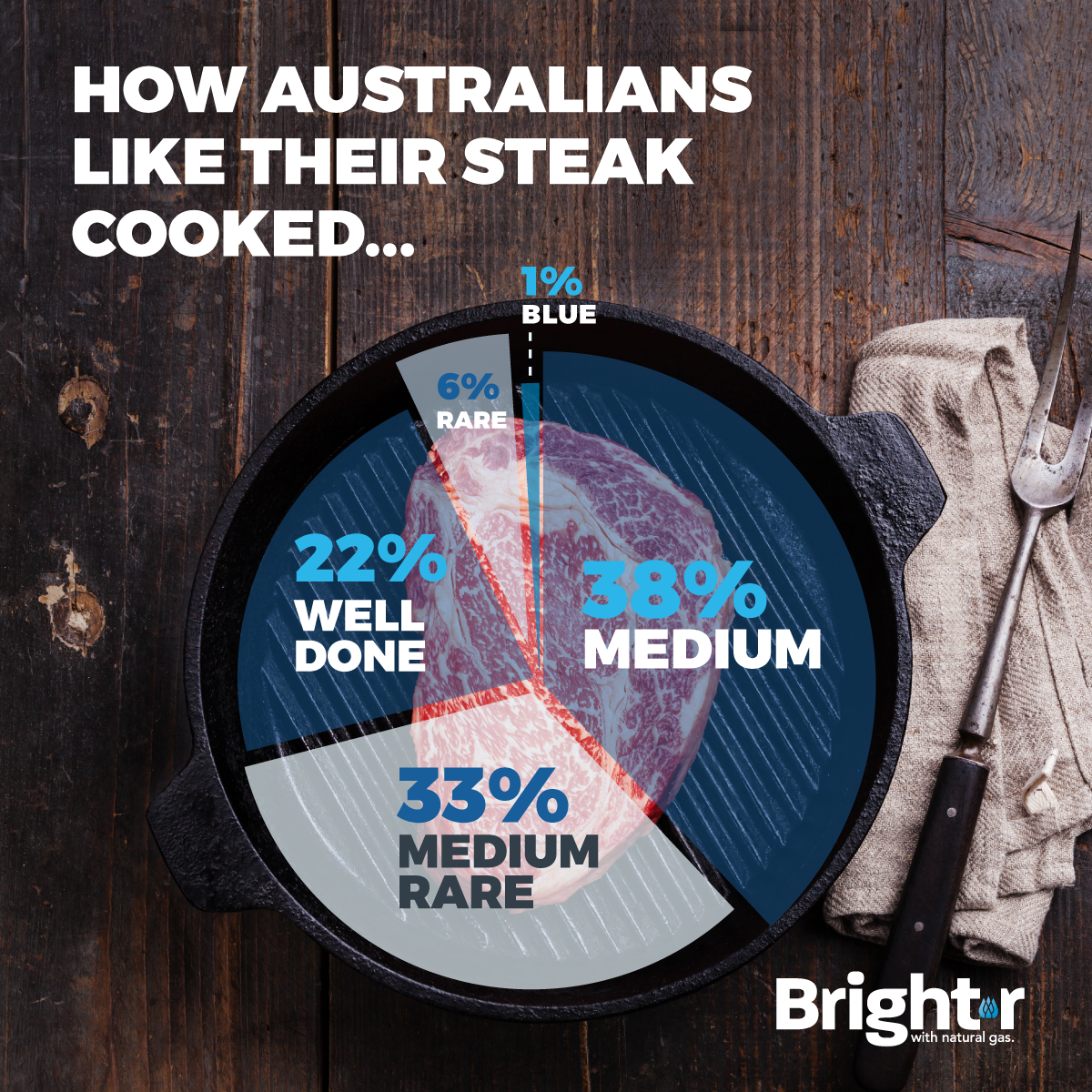 According to the research, 22% of Aussies prefer a well-done steak, 33% prefer a medium-rare, 5% prefer a rare steak, and just 1% prefer blue. Almost 4 in 10 (38%) of Australians prefer a medium steak.
Celebrity chef Adrian Richardson of Brighter's cooking series, The  Chef's Secret, suggests letting your steak rest at room temperature before cooking and turning the steak every minute over a medium to high heat on your gas cooktop or barbeque to keep it juicy.
---
Whether you know it or not, gas plays a big part in almost all Australian homes. Most of us use it for cooking, hot showers or weekend BBQs with the family. Gas is also vital in keeping local businesses, schools and hospitals powered and running.
Explore