Kitchen Space: What's Vital?
The battle for kitchen space. It's a fight that rages on the front lines anywhere brave cooks combat hunger, from restaurants to apartments nationwide.
When floor and counter space is at a premium, performance is key. What works for you in your kitchen is unique.
We polled Australians on their top five pieces of kitchen equipment, but before we tell you what they said, let's find out where you stand.
With 100 points total, pick from these five bits of kitchen-critical kit to put together your ideal kitchen set up. Go on, we can wait.
Dishwasher – 20 points
Microwave – 20 points
Fridge – 60 points
Cooktop/oven – 40 points
Kettle – 20 points
Ok, done? Now that you know what's on the must-have list in your kitchen, let's see where your cooking space stacks up.
We asked 1000 Aussies what they considered most vital equipment in their kitchen, and the results were surprising.
Starting off chill, the fridge takes ultimate honours as the most popular thing in the kitchen. More than six in 10 responses identified the coolest bit of kitchen kit as the most critical.
Second place goes to the cooktop/oven. The red centre of any kitchen, gas powered stoves are The Chef's Secret to delicious tasting recipes. Over a quarter of those surveyed put the cooktop at their number one spot.
The humble microwave only wrangled seven per cent of the first preference vote, followed by the kettle and the dishwasher at a meagre two per cent a piece.
Here's how it broke down by number.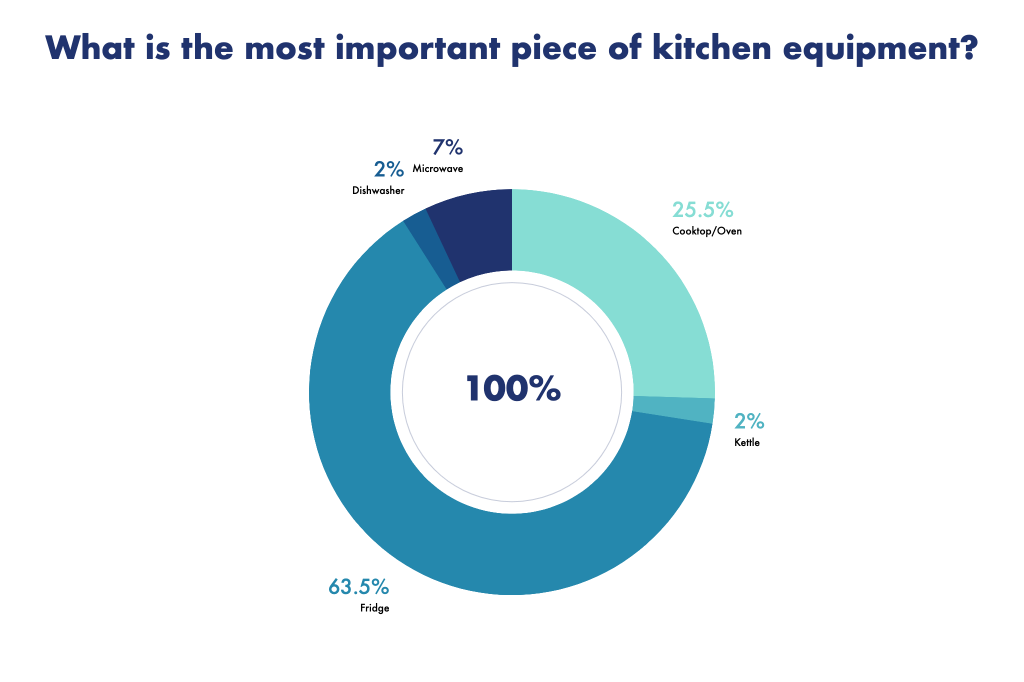 How did your pick stack up? Head to our Facebook page and let us know what your ultimate kitchen features, and make your mark in the battle for kitchen space.
Explore