Marine Life Magnets
Summer 2021: Bass Strait. Scaling the vertical columns of decades-old oil and gas platforms, remote operated vehicles (ROV) beam spectacular sights back to their pilot's monitors.
Beneath the dark waters surging around the platforms' legs, a shimmering rainbow of marine life was thriving.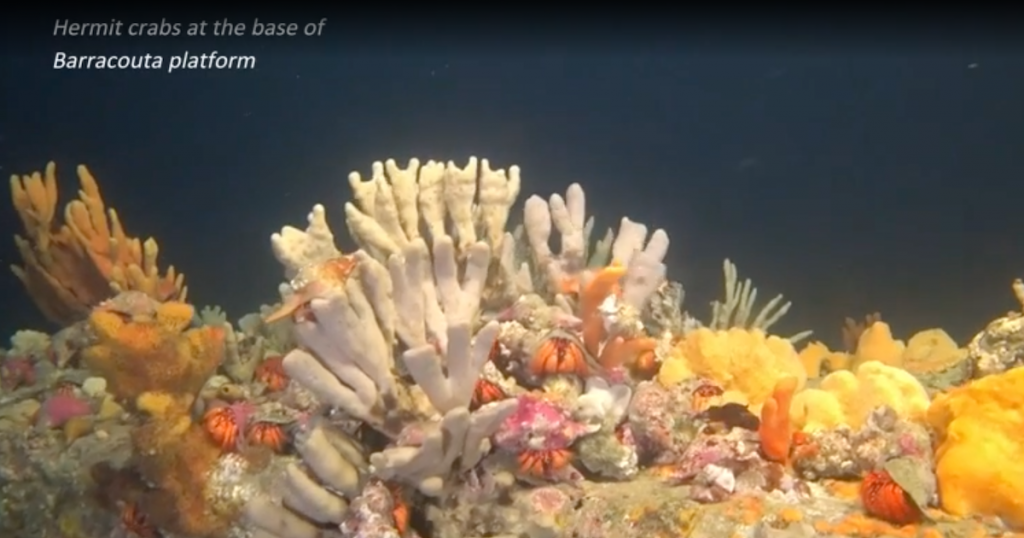 Colonies of vibrant pink and green jewel anemones encrusted the platforms around the water column. Red rock crabs were seen scuttling across the living quilt, while schools of diverse fish life ducked and weaved among Australian fur seals out for a unique opportunity to rest or feed.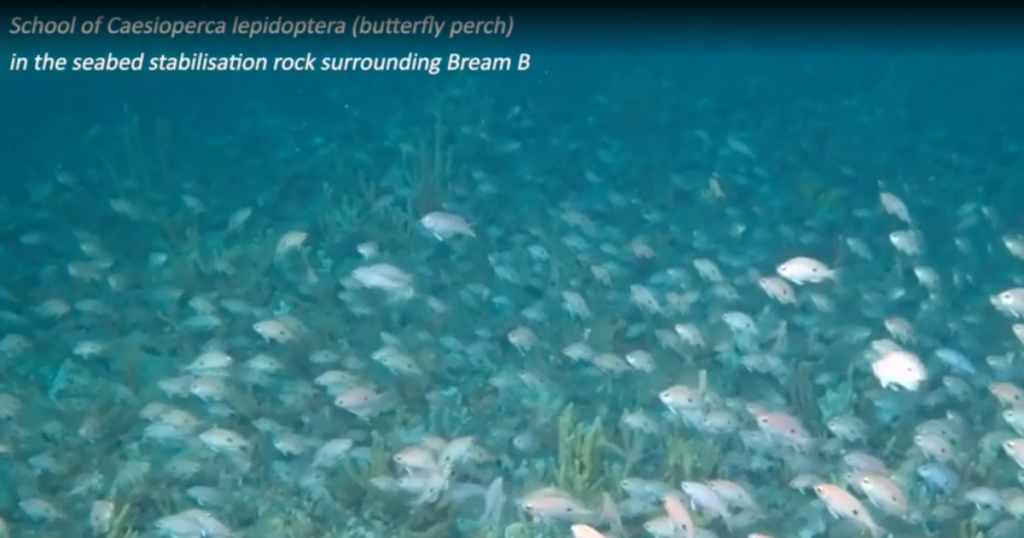 Easily distinct from the surrounding, mostly sand-dominated natural ecosystem, these flourishing environments demonstrate an ongoing role for out-of-service offshore platforms: A prospering habitat for marine life.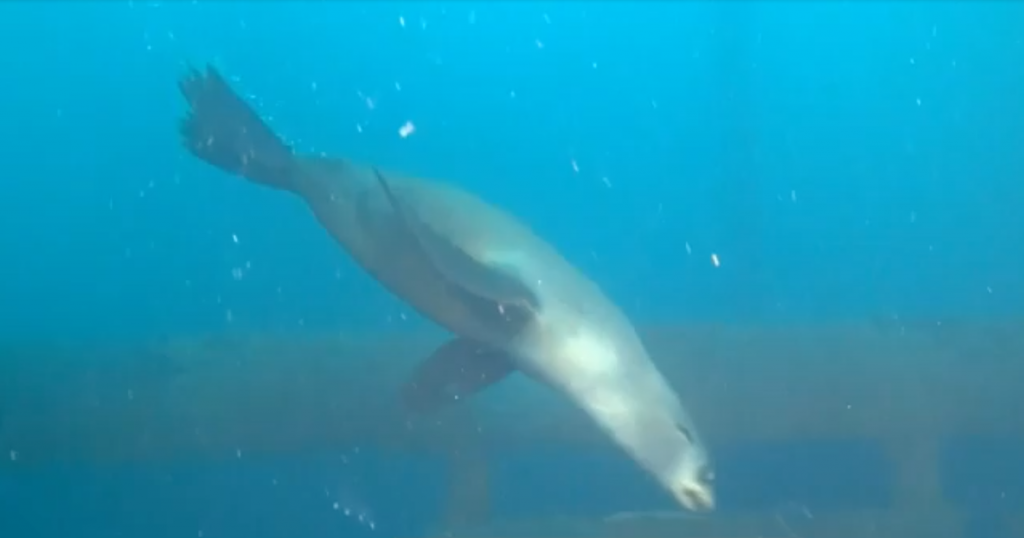 As Bass Strait oil and gas infrastructure enters the decommissioning phase, with the oldest platforms now set to be retired, the industry has turned to science to understand the role and value of these structures in marine ecosystems.
The Australian Institute of Marine Science (AIMS) is working in collaboration with the offshore oil and gas industry to explore and understand the environments that have evolved around these structures over the past 50 years, and how they interact with surrounding ecosystems.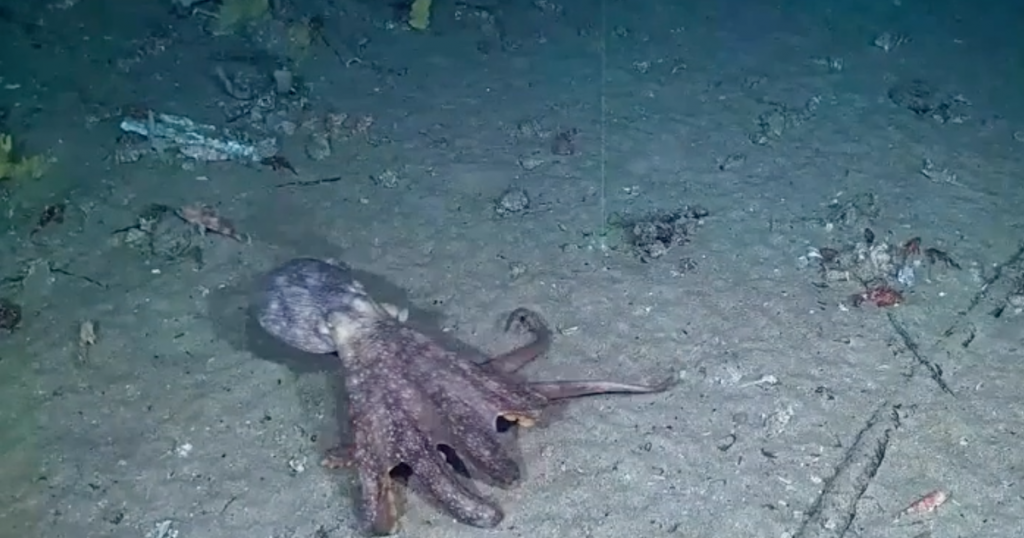 Off the coast of the Gippsland region of southeast Australia, a 2021 summer ROV survey uncovered diverse and unique marine communities around infrastructure.
Flourishing species like the southern rock lobster and jackass morwong present commercial fisheries with ample opportunity, for example.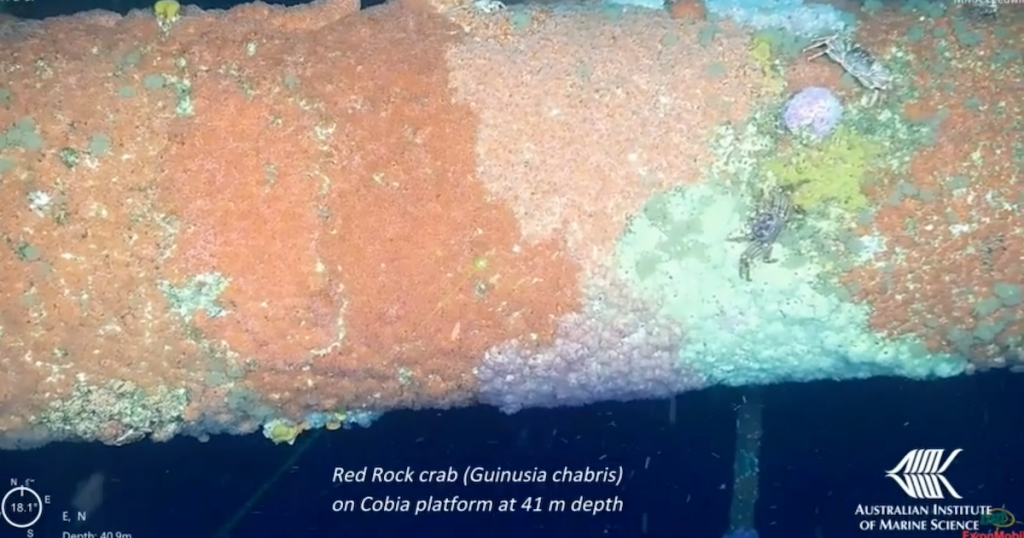 ESSO Decommissioning SSHE Lead, Louise Mayboehm said the AIMS partnership showcased the thriving prosperous and unique marine environment surrounding our offshore platforms in the Bass Strait.
"Platforms are the only structures spanning the vertical water column, a unique habitat around which pelagic fish can form large schools," she said.
The AIMS website states things plainly.
"Infrastructure such as platforms and pipes can influence marine communities, and connectivity between them."
See the spectacular ROV footage of the diverse and abundant marine communities thriving on and around oil and gas structures.
Read more about AIMS mission and industry partnerships at https://www.aims.gov.au/research-topics/environmental-issues/decommissioning
Explore