Meet Heather Jones, The Truck Driver Raising Awareness for Road Safety
Brighter has been proud to sponsor Heather Jones of Pilbara Heavy Haulage Girls (PHHG) who has driven a Mack Super Liner road train from her home in Karratha to Brisbane and back again to raise awareness about road safety. Her aim is to educate communities about truck drivers and the industry more broadly.
Heather says her message is basic but important. "Drive so others survive – we are so focused on how we are good at driving, we forgot about what others are doing."
Driving across the country is a great way to engage with people on road safety and trucking.
When I'm out on the road and in the truck, I can invite people in to get a hands-on experience. "People can see the size of the vehicle and we even let them get in the truck to get a perspective of what it's like to drive one", Heather says.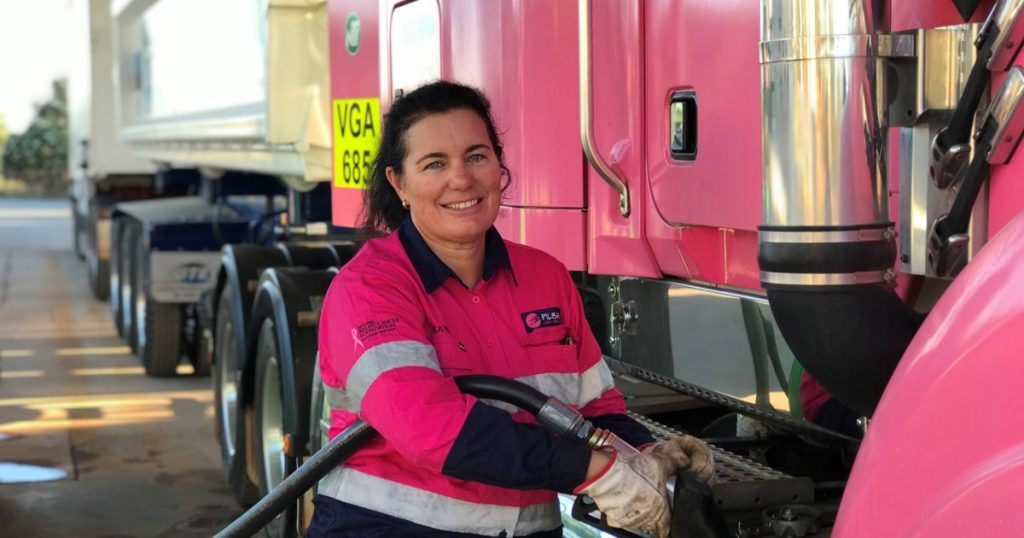 PHHG provides one-on-one training for drivers, giving them 160 hours of training over the course of a month. This is key to providing drivers with real-world experience, giving them an opportunity to enter the workforce more readily. This is incredibly important as only 1% of the national trucking workforce is made up of women. Heather says PHHG exists to show women that trucking can be a great career opportunity. PHHG works closely with the natural gas industry and is another example of a small business in the industry supply chain.
"Being based in Karratha the oil, gas and mining companies across the resources sector have been where a lot of graduates of PHHG have gone on to work. That's part of why it's fitting to have Brighter on board," says Heather.
For more information on Heather Jones and Pilbara Heavy Haulage Girls visit pilbaraheavyhaulagegirls.com.au.
---
Income from natural gas doesn't just benefit those directly employed by the industry but does a lot to support the local communities that host gas projects. Small businesses and local economies in host communities and around the country benefit from this income.
Explore