The Chef's Secret: Season Two – Aussie Brekkie Burrito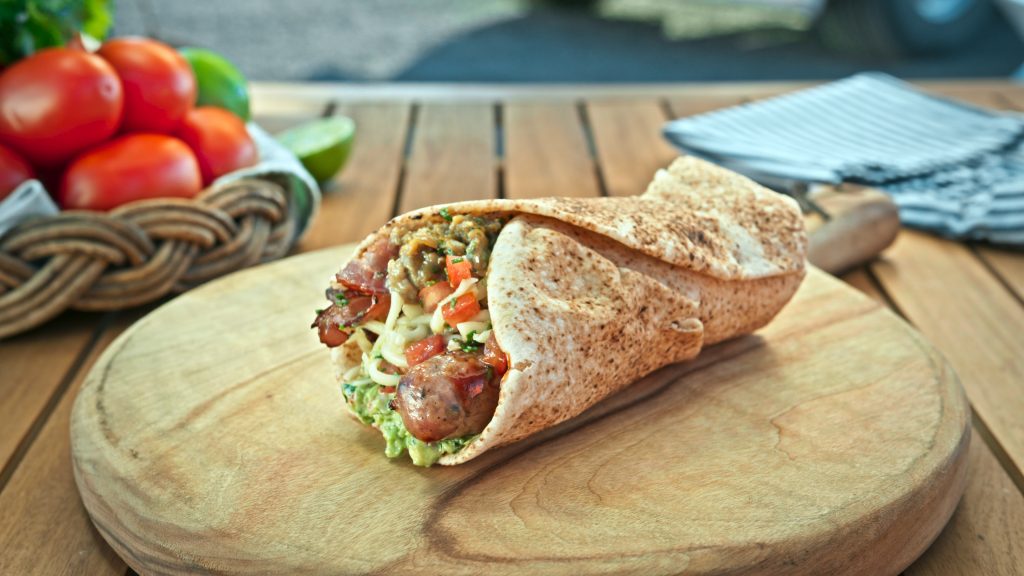 Does a full Aussie breakfast rolled up and ready to rock get your engine revving? Forget coffee, Adrian Richardson has a morning meal that's going to have you buzzing and headed directly for the grill.
In this episode Adrian meets a group of hungry truck drivers from Savanna Energy Services. With long days on the road, Adrian's sizzles up a satisfying wrap to keep drivers full, happy and on time.
Squeezing crispy bacon, Vegemite spiked scrambled eggs and a pork sausage into a wrap with the chef's gorgeous guacamole, topped with a sprinkle of mozzarella; could this be a wrap for the bacon and egg roll?
Vegemite Omelette
Ingredients
10 whole free range eggs
1 Tablespoon Vegemite
Salt & pepper
Extra virgin olive oil
¼ cup flat leaf parsley
150 gms butter
Method
Heat gas BBQ to a medium heat
Crack eggs into a large bowl, season with salt, pepper, and vegemite, mix together well
Heat a pan over the bbq, and add butter, when butter is melted add eggs
Stir constantly until eggs are cooked
Stir through chopped parsley
Serve
Guacamole
Ingredients
2 avocadoes, crushed
1 red onion, finely diced
1 Tablespoon mayonnaise, optional
1 tablespoon coriander, chopped
1 long red chilli, chopped
Juice of 1 lime
Method
Mix together
Store in fridge until ready to sere
Burrito Filling
Ingredients
12 rashers smokey maple bacon
6 pork sausages, or beef/lamb sausage
BBQ sauce
Wrap (choose one)
Ingredients
Roti bread
Burrito bread
Lebanese flat bread
Explore