Nine-Year-Old Stuns Celebrity Chef with Knock-Out Gnocchi
Adrian Richardson's Isolation Gnochhi Competition has been run and won by nine year old Chef-to-be, Archie Hansen.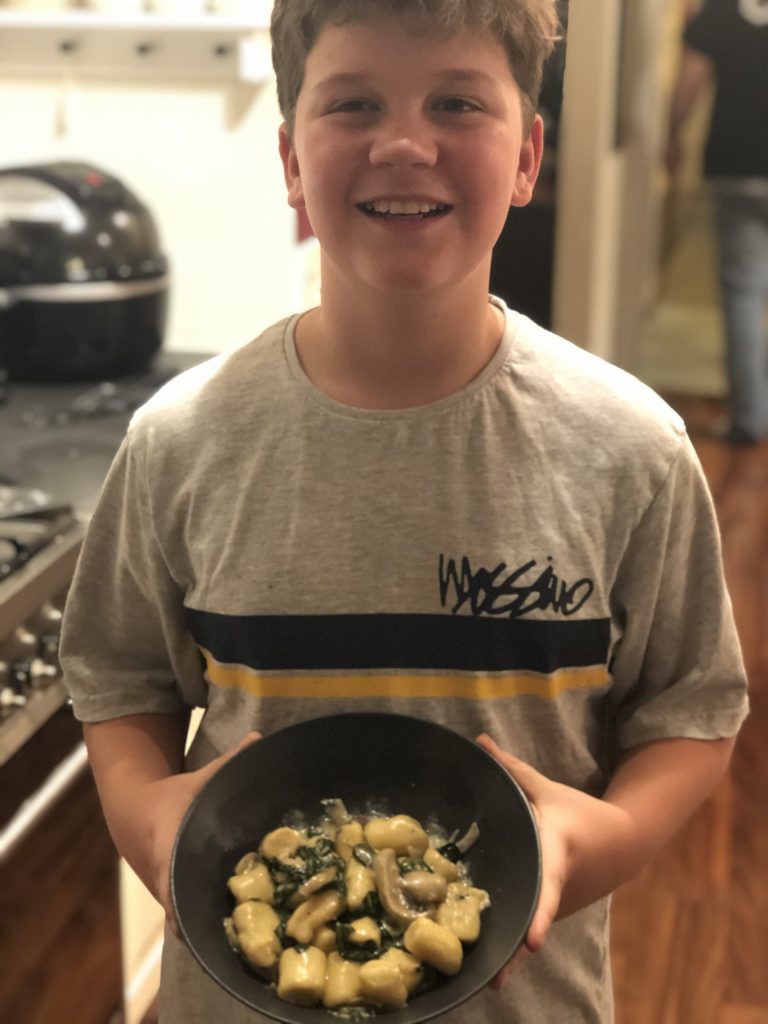 The primary school aged Victorian riffed on Richo's Gnocchi recipe, topping it with mum Stacey's creamy mushroom sauce. It wasn't just the sauce that earned young Archie the admiration of celebrity chef Richardson. Archie also showcased his skills as a budding sustainable chef; the mushrooms in the dish were totally farm-to-plate, with Archie growing them from a mushroom kit at home.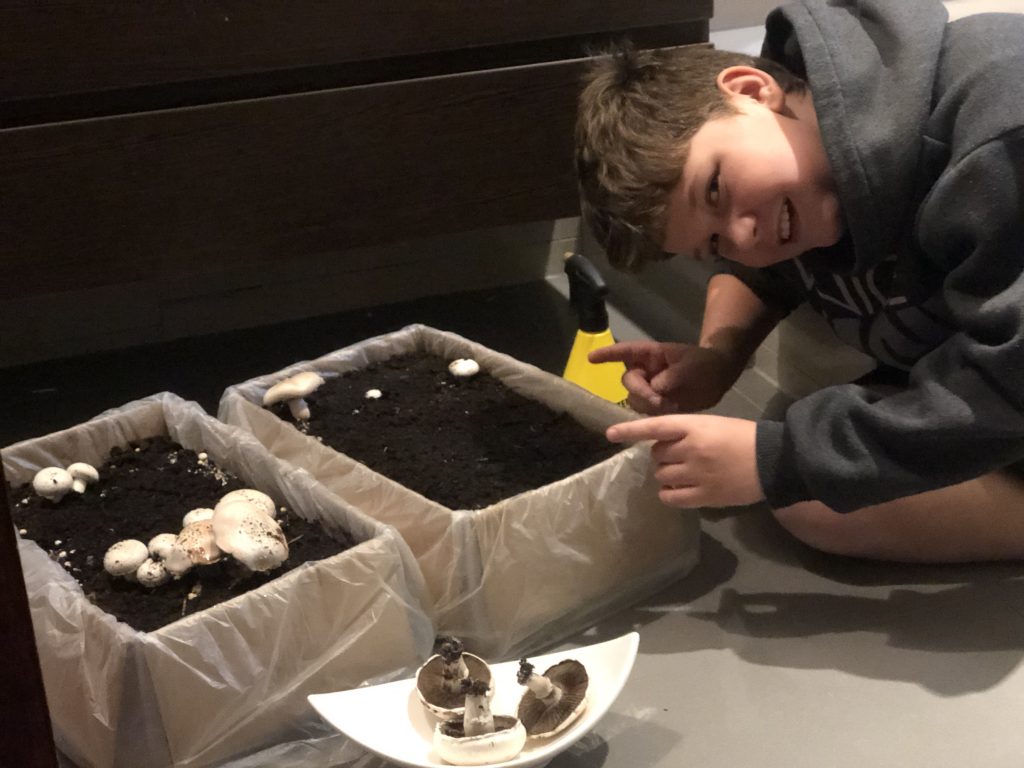 Mum Stacey couldn't be more thrilled for Archie to have to taken out the competition.
"This is so exciting for Archie! He loves helping me in the kitchen, and has the making of the gnocchi down to a fine art by himself, which I think is amazing for a nine year old.  I'm glad that the judges and Adrian recognised the farm-to-plate aspect of the recipe," she said.
"This is the second time that Archie has grown a mushroom kit and I have found that since he has been growing his own vegetables, he has wanted to help me out in the kitchen even more than he used to as he wants to cook 'his vegetables'.
"I think that it is important that all kids have the skills to be able to cook for themselves no matter the age, and I love that many of Adrian's recipes are so easy that the kids can follow them with only a little guidance from me!  Which I think that is why Archie is even more excited to get his own cookbook from Adrian"
Archie's recipe earned him a personalised recipe book from Richardson. Congratulations Archie!
Stacey and Archie have shared their recipe below.
Adrian's Richardson's Ricotta Gnocchi with Stacey's Mushroom Cream Sauce
Gnocchi Ingredients
500 grams fresh ricotta cheese
150 grams fresh grated parmesan
1 egg beaten
150 grams plain flour (sifted)
Pinch salt
Pinch cracked black pepper
Gnocchi Method
Place Water on to boil and Add ½ tsp salt, so it will be ready to add gnocchi as soon as it is made Mash the ricotta with a fork; add the egg, flour, parmesan, salt and pepper.
Using a fork, then your hands, mix until dough forms. The mixture will be very soft, so be very gentle. On a flour dusted bench, roll into logs the diameter of a 10 cent piece, cut into 2 cm knobs.
To cook the gnocchi, gently place into salted boiling water and stir very gently with a wooden spoon. When they rise to the surface (approx. 1 to 2 minutes) they are cooked.
Stacey's Creamy Mushroom Sauce Ingredients
50 grams butter
1 tsp olive oil
2 cloves garlic crushed
1 red onion sliced
1 medium zucchini grated
6 sage leaves
250g Mushrooms Sliced
100g Spinach Leaves
300ml Cream
Salt and cracked pepper to taste (approx. ¼ tsp each)
Stacey's Creamy Mushroom Sauce Method
In a large pan, add the olive oil, butter, garlic, sage and zucchini, fry over a medium heat for 4 to 5 mins until soft. (You add the olive oil to ensure that the butter doesn't burn!) Gently add your Gnocchi to the boiling water while you prepare the next stage Add mushrooms, spinach, and onion to pan and mix gently to combine, then add the cream, salt and pepper.
Once your Gnocchi has risen to the top of the boiling water, your cream should be warm and ready to add the cooked Gnocchi that has risen to the top of the water.
Scoop the Gnocchi out of the water with a slotted spoon and add to the pan of creamy sauce and stir gently for 1-2 mins until the spinach is wilted and the gnocchi are coated with sauce
Serve with extra parmesan and drizzle with chilli oil if desired! If you would like to add extra protein, slice 4 rashes of bacon or a sliced chicken fillet and fry off to begin with, before adding the zucchini.
See Adrian's original recipe here.
Explore