Rebuilding the Economy in Post-COVID QLD
Natural gas has played a pivotal role in the Queensland economy over the past ten years. And, as Queensland recovers from the economic impacts of COVID-19, the natural gas industry can play a large part in getting things back on track.
Between 2011 and 2018, the natural gas industry spent more than $49.7 billion in Queensland across business purchases, community investment and government payments. Over the same period, the industry employed 4,600 Queenslanders every year, spent over $23 billion in regional areas and paid $505 million directly to landholders.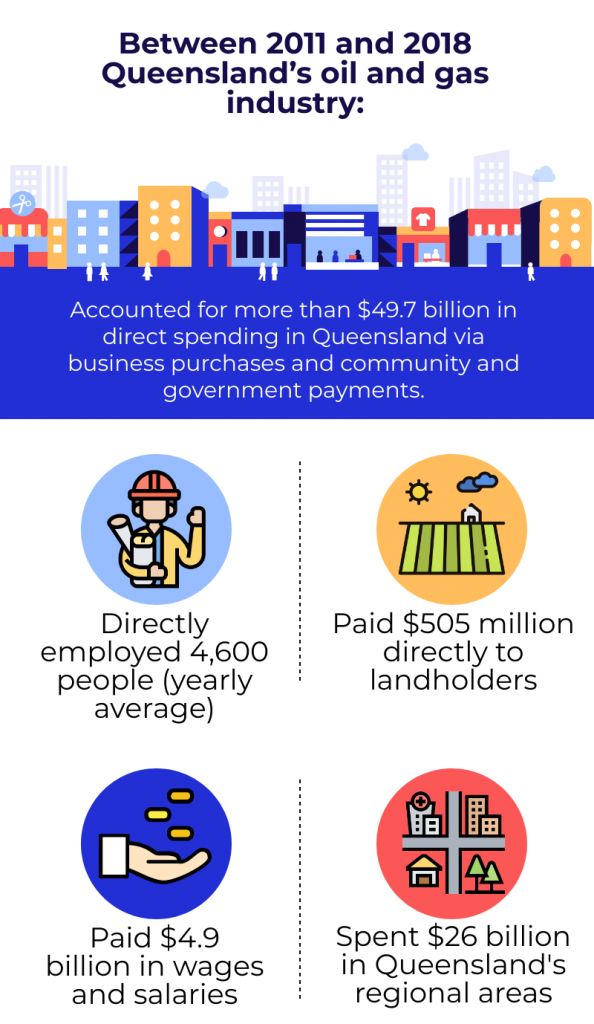 With the right policies, Queensland can continue to attract investment and the natural gas industry will continue to make huge contributions to the state economy.
Explore