Crispy Barramundi – The Chef's Secret Season Three
Simple, fresh, and light. A well executed bit of fish amplifies natural flavours and on a warm night, there's not much better than beautiful piece of barramundi. Add a perfect crispy skin and a fantastic fennel salad, and you'll be serving up a healthy helping of happiness.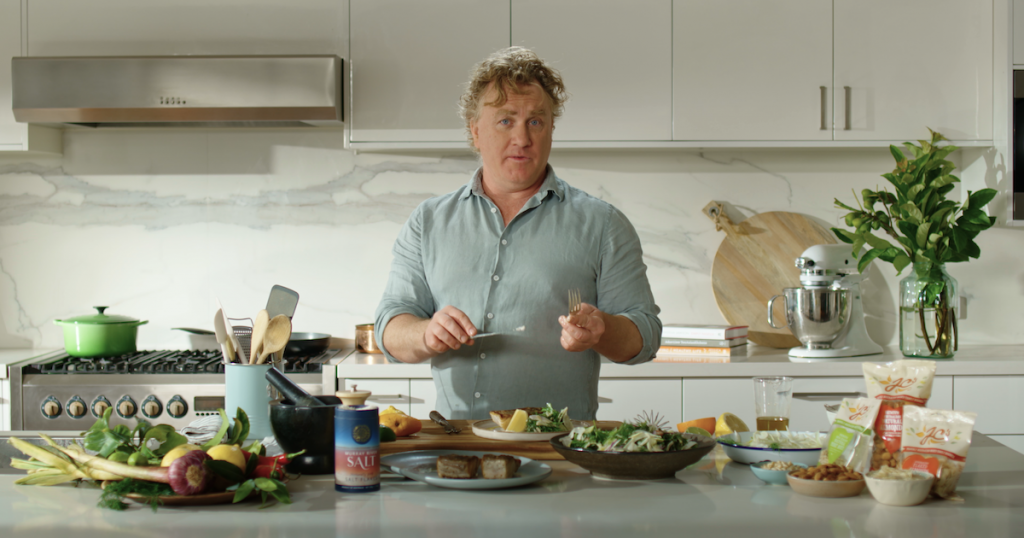 Why do we need the gastronomic genius like Adrian Richardson to help us plate up this exercise in succulent simplicity?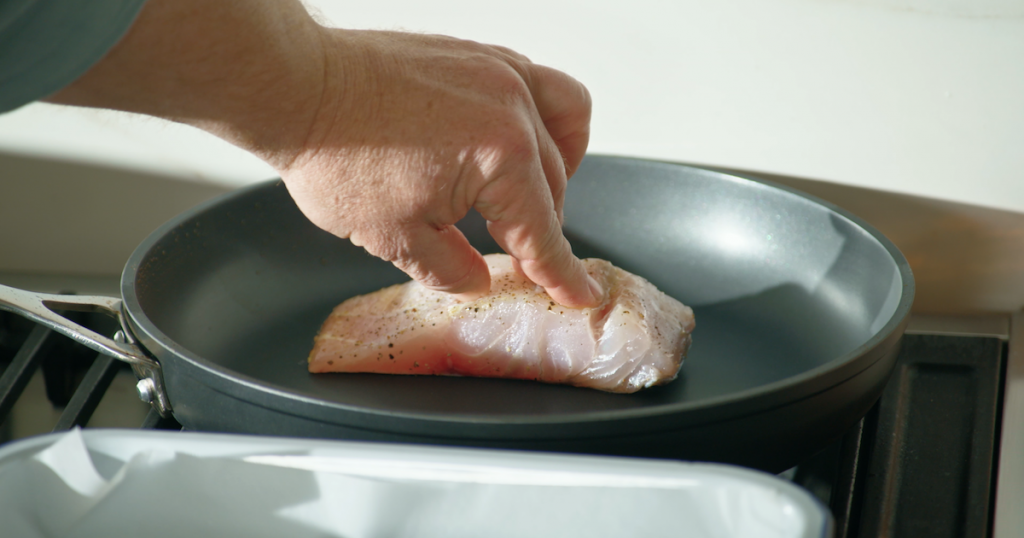 He's got a secret to the perfect crispy skin (or as he refers to it, the 'bacon of the sea') that will give you crackling result outside, while keeping the inside moist and juicy all the way through.
Crispy Barramundi & Fennel Salad
4 pieces barramundi fillets, scaled, skin on 200gms each
Salt
Pepper
3 teaspoons olive oil
For the salad
1 bulb fennel, finely shaved
1 cucumber, roughly chopped
½ bunch of parsley, picked leaves only
½ bunch dill, tips only
½ bunch of chives, chopped
½ cup flaked almonds
½ cup whole toasted almonds
½ cup pine nuts
½ cup yoghurt
For the dressing
Juice of ½ lime
Juice of ½ lemon
Juice of ½ orange
Salt & pepper to season
¼ cup Olive oil
Method
Pat the skin of the barramundi dry with some paper towel and season with salt & pepper, make sure to season both sides.
Heat a non-stick fry pan to a medium to high heat.
Place your barramundi skin side down in the pan, sometimes the fish will want to buckle, just simply place a little pressure on the filet to hold the skin flat to the base of the pan with a fork to prevent this. After 30 seconds or so the fish will relax and you can release the pressure.
When the skin is crisp and golden brown turn to sear the other side of the fish until it is also golden brown.
Turn the heat down to cook the filet through.
To make the salad place the fennel, cucumber, parsley, dill, chives and nuts in a bowl.
Make your dressing whisk all the dressing ingredients together and add to the salad.
Serve family style on individual plates.
Serves 4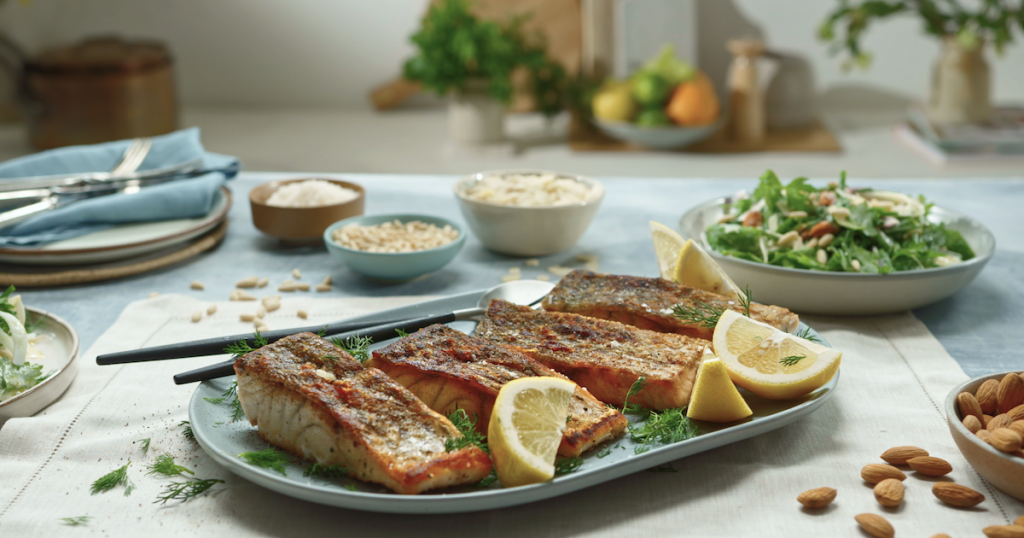 Explore