Sea Monster: Revealed
It is rare we bear witness to the unveiling of a new sea monster, but avast, for we welcome a world first; a 209,000 tonne, natural gas-breathing monolith. Built by wizards and piloted by maritime magicians. A steady giant, fortified to dwarf waves and make whimpers of storms.
The MV Mt. Tourmaline.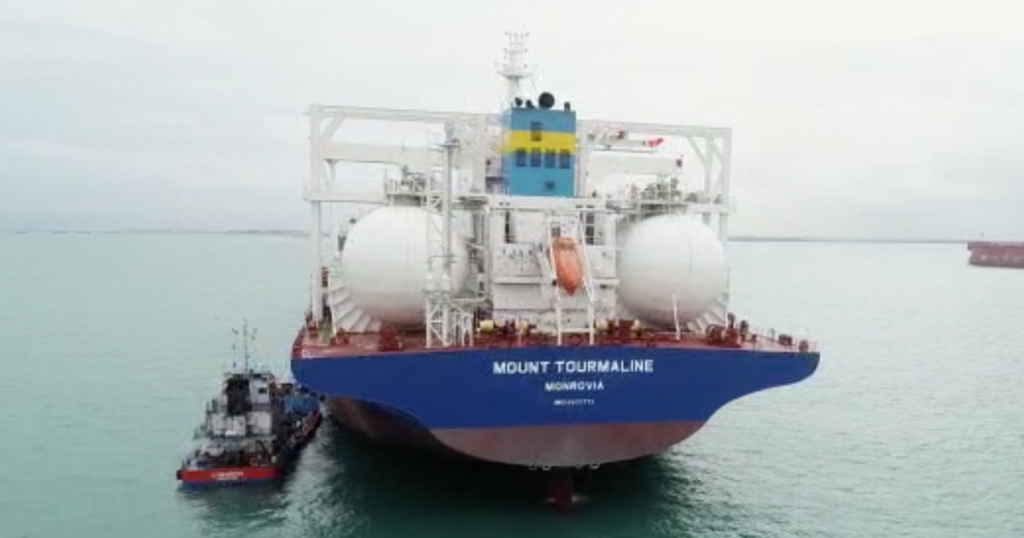 She is the world's first 'Newcastlemax' bulk carrier powered by liquefied natural gas (LNG), offering significant improvements to energy efficiency and emissions reduction.
For those uninitiated with regional nautical trade jargon, Newcastlemax refers to the largest vessel able to enter the watery gates of the Port of Newcastle, NSW — a 50-metre beam and 300-metre length.
The Mt. Tourmaline will be tasked with hauling a gross tonnage of 108,00 tonnes of iron ore, the building block of iron and steel, through the unforgiving straits connecting the ports of Western Australia with Asia. On her maiden voyage, the vessel arrived at Jurong Port in Singapore to be fuelled with LNG, before leaving for Port Hedland. Taking a direct path to the Western Australian docks where it was filled to the brim with the Antipodes most desired iron ore.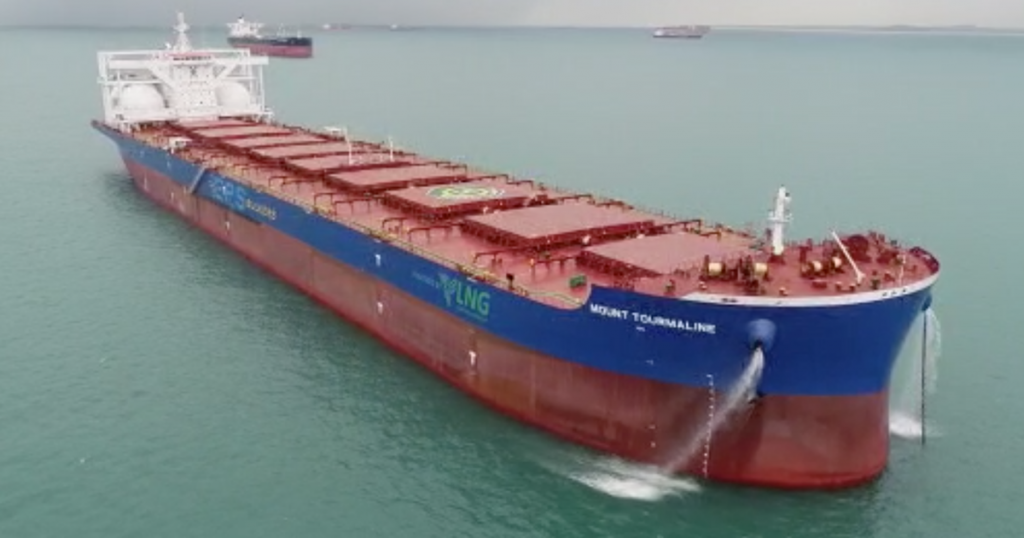 Saving 30 per cent on emissions per voyage compared with a conventionally fuelled vessel, the champagne bottle smashed on the hull of the MV Mt. Tourmaline signifies a watershed moment in maritime logistics.
She, and vessels like her, will bring us the commodities on which we rely without compromising  our renewable energy future.
Eastern Pacific Shipping CEO, Cyril Ducau, said that the sea monster signified change.
"The industry's energy transition is in full swing. These dual-fuel LNG Newcastlemax vessels are a world's first, but more importantly, they represent a culture shift in shipping and mining. These ships tell both industries that significant carbon emission reduction is available today and necessary to implement, as we work towards net zero solutions. EPS would like to congratulate BHP, FueLNG, MPA, and Shell for being leaders in the decarbonisation movement."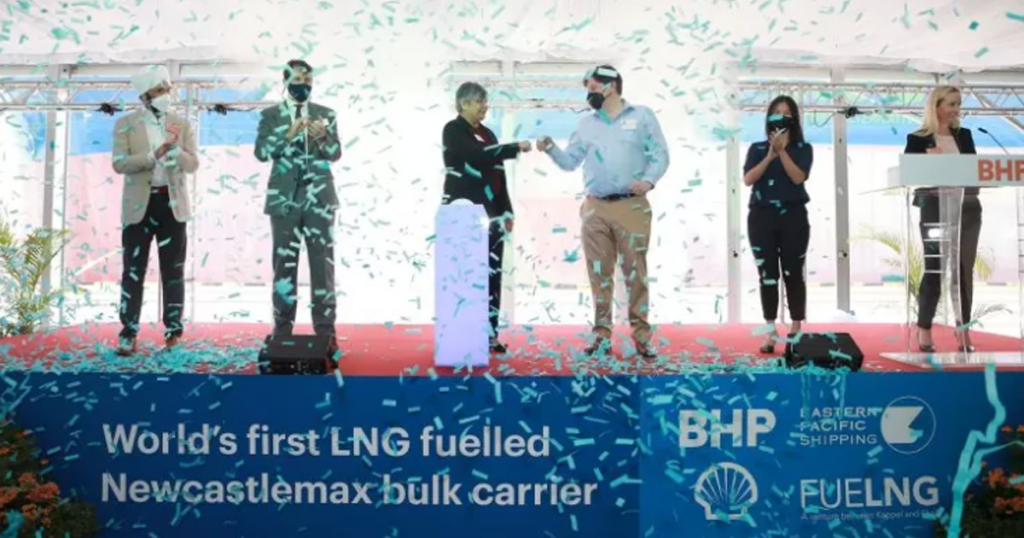 Do you wish to learn more about LNG ships, parting the seas, marking a path for change? Behold.
Explore