'Why we do it': Winner of In.Site on her heartwarming photo
The In.Site Photographic Competition seeks to capture the unique beauty of the environments, communities and people that both surround the natural gas industry and make it possible.
The natural gas industry plays a vital role in powering Australia. The competition showcases the strong and constantly growing relationship between the industry and the areas it operates in through photography. A celebration of community and industry achievement.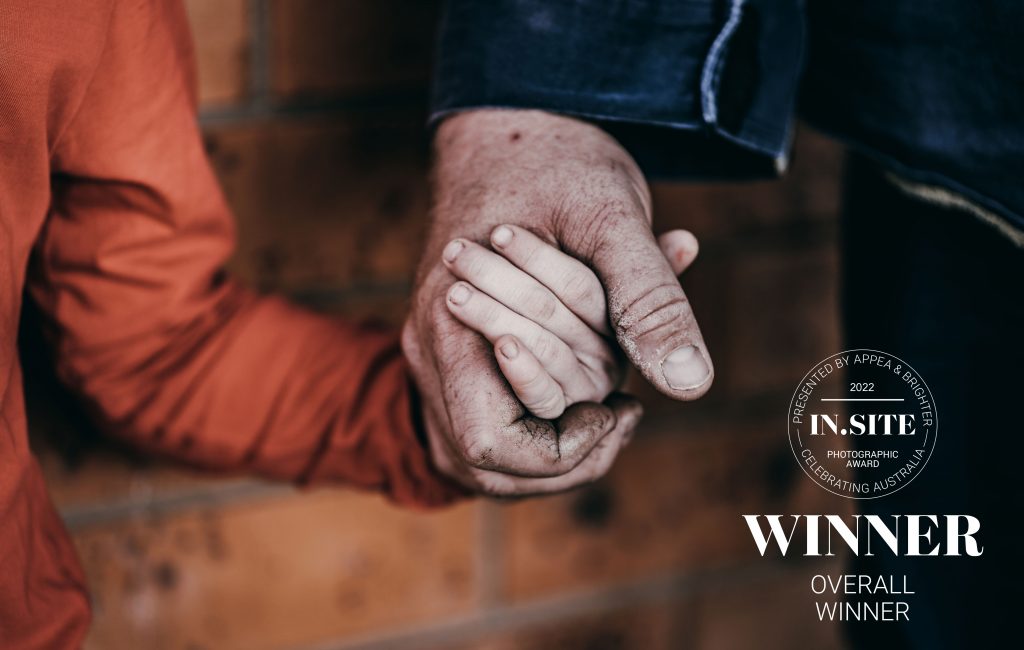 See the full gallery of In.Site 2022 submissions here.
Amid the highest quality of entries we've seen for In.Site, the Overall Winner for 2022 is Canberra's Kyrie Ferguson, a scheduler at Zinfra. Her photo of gas technician husband Ty's weathered hand holding his son Blake's six-year-old hand wowed judges.
It's title – "Why we do it".
We caught up with Kyrie to learn more about what inspired the image, and what went into creating
"I looked at the past couple of years of photos for inspiration. But there wasn't anything I felt that interpreted people in the industry the way that I saw it from my point of view.
"The past two years with Covid-19 and everything – that's why I wanted to go the family route. It's been absolutely hectic, especially at Zinfra. Our lives revolve around Zinfra with us both working there. But we've had staff shortages and staff getting Covid.
"I said: 'I want to get a photo of you and Blake holding hands'. It didn't take that long to shoot. But I always look at Ty's hands. They're the hands of a worker. So that's probably the perfect interpretation of him going to work. With Blake – that is why we all do it. I did a few more shots as well but that turned shot turned out the best."
See the full gallery of In.Site 2022 submissions here.
Explore