Stir-Fried Scallops in XO Sauce – The Chef's Secret Season Three
Scallops are notorious for being difficult to cook perfectly. Timing is critical. Even a few seconds can make the difference between a succulent, flavourful scallop and a rubbery, overcooked one.
Prepared correctly, scallops are a delicacy. Adrian Richardson has the secret to nailing a spicy, salty scallop stir fry.
XO sauce is a rich and savory sauce with a complex umami flavour that pairs perfectly with the sweet and delicate scallops. The sauce's richness enhances scallop's natural sweetness while adding depth and complexity. The spicy kick from the chilies in the sauce adds a touch of heat to complement the seafoods subtle flavour.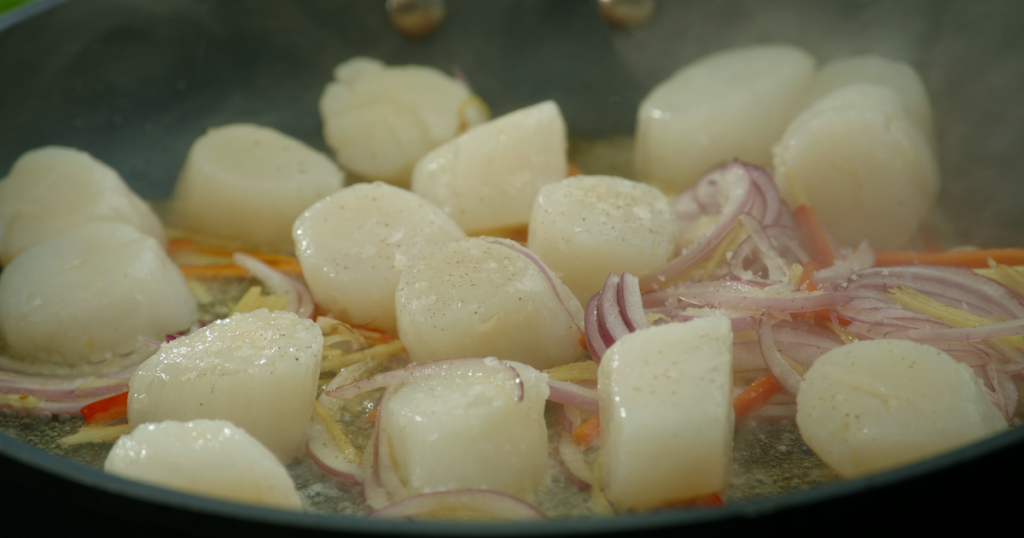 When it comes to cooking scallops, many chefs prefer using a gas bbq over other methods such as pan-searing or broiling. The intense, even heat of a gas bbq can quickly sear the outside of the scallop, creating a crisp crust while leaving the inside tender and juicy. A gas bbq also allows for greater control over the cooking temperature, making it easier to achieve that perfect sear.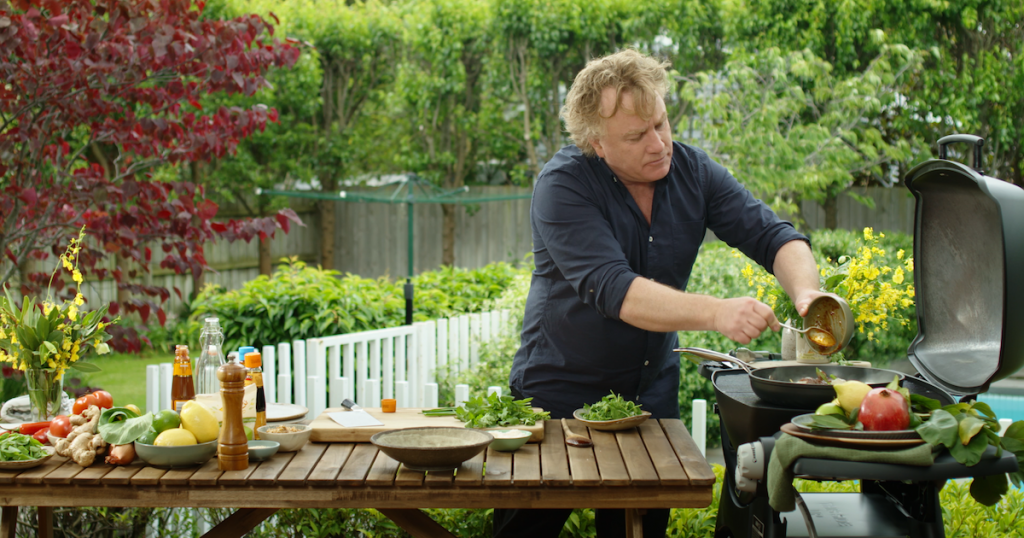 The natural gas industry works closely with the fisheries industry to ensure they continue to thrive sustainably. Learn more about how the two industries collaborated on a major research project to learn the effect of seismic surveys on scallop populations here.
Stir-fried Victorian Scallops in XO sauce
400 grams fresh Victorian scallops
¼ red onion, finely sliced
2 cloves garlic, finely sliced
Small knob of ginger, finely sliced
½ red chilli, deseeded and finely sliced
Salt
Pepper
½ Bok choy
½ cup Green beans
½ cup Snow peas
1 Tablespoon Ayam XO Sauce
1 Tablespoon Ayam Hoisin Sauce
1 Tablespoon Ayam Oyster Sauce
1 Tablespoon Ayam Teriyaki sauce
2 cups Snow pea tendrils
½ bunch of coriander, roughly chopped
¼ bunch chives, roughly chopped
Garnish
1 Tablespoon deep fried shallots
1 Tablespoon sesame seeds
Method
Mix together the XO sauce, Hoisin, oyster and Teriyaki sauce.
In a non-stick fry pan on your BBQ, heat a tablespoon of vegetable oil, and add the onion, garlic, ginger, red chilli.
Sweat for 2 to 3 minutes.
Add the scallops, and season with salt and pepper.
Add and stir thru the bok choy, beans and snow peas.
Add the XO sauce, hoisin and teriyaki sauce
Add the snow pea tendrils, coriander, and chives, and toss in the pan 45 seconds until the greens begin to soften.
Serve and garnish with the shallots and sesame seeds.
Serves 2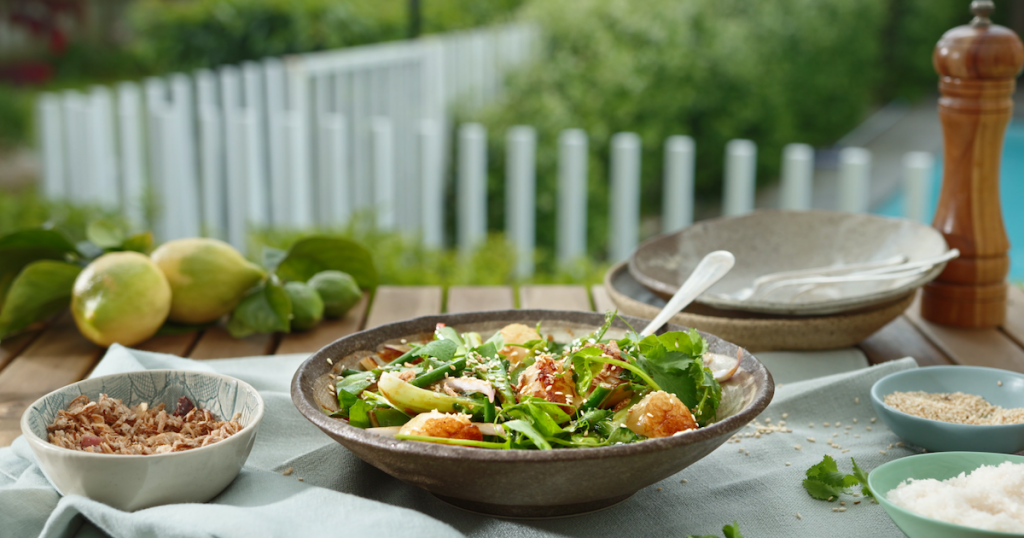 Explore