From humble beginnings at the heliport… 
My sister Kitty and I drove our original food truck from Sydney to Broome in 2014. Since then, The Good Cartel café has stemmed from an unexpected but niche market: catering for the gas industry workers at the Broome airport. We first started by dropping off sandwiches at the Broome Heliport, winning work with energy company, INPEX directly, but soon enough other operators on the FIFO route became our customers.
The Good Cartel has become Broome's 'Community Incubator' 
The café, which today features an alfresco dining and drive-through restaurant, employs over 30 local people and encourages community engagement with local programs and artist performances. We even once hosted an exhibition with over 500 local dog portraits!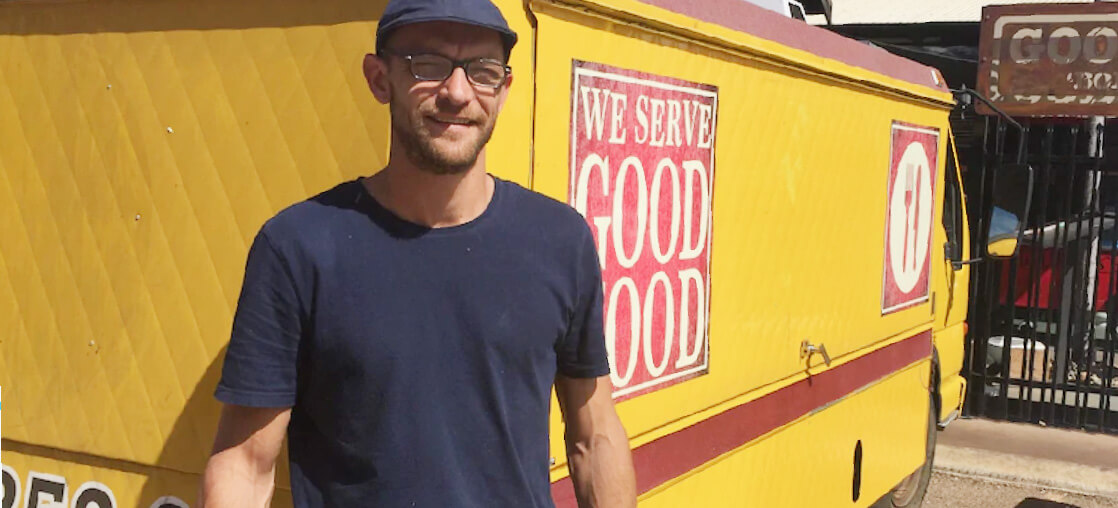 Working with the industry has helped with seasonality, consistent work, and steady reliable income."
My business grew from a coffee cart to a café. We now also have a permanent fixture at the Broome Heliport which includes a fully serviced lounge, and catering breakfast and lunch for 80-100 workers a day.
More Bright Sparks
Ishtar's Story
Rachael's Story
Stuart's Story
Candice's Story
Kimberly's Story