The most important research is that which answers our real-life problems
I've always wanted to use my love for the sciences to help move the world forward.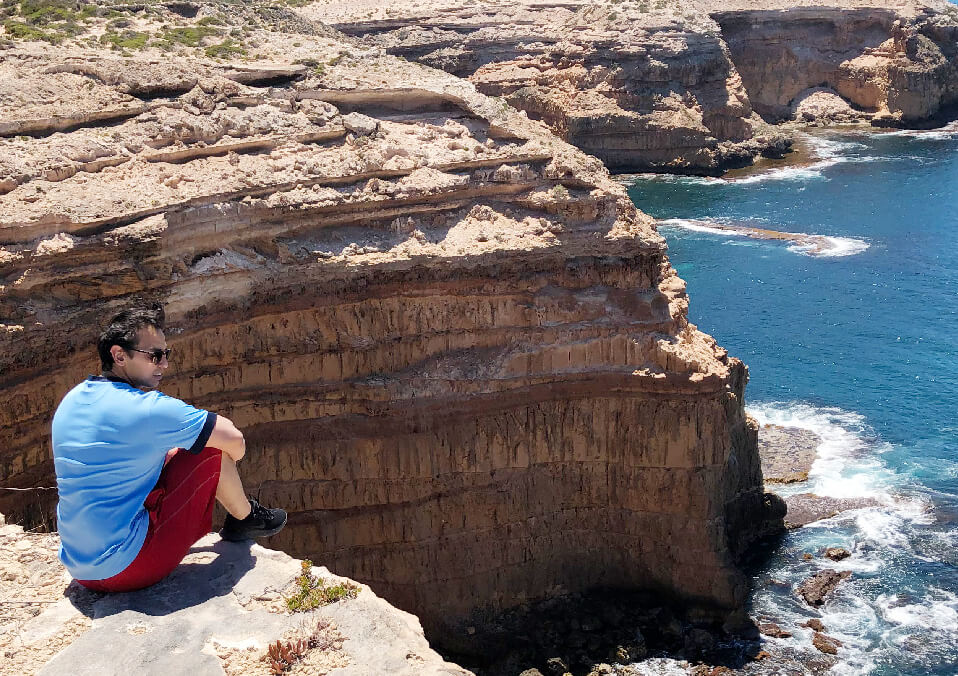 It's a great responsibility to... play a major role in ensuring the world has environmentally friendly, reliable and sustainable energy."
One of my proudest achievements to date was receiving the K A Memorial Scholarship from APPEA for my PhD work.
I'm very optimistic about the future of the gas industry in Australia – we have been blessed with an abundance of natural gas that can help meet the world's energy needs in an environmentally sustainable manner. Last year, Australia overtook Qatar to be crowned the world's biggest LNG exporter, which isn't a small feat. The Australian gas industry is helping fill both a local and global gap by providing the perfect transition fuel as the world moves toward a more sustainable future.
I appreciate and respect an abundance of cultural diversity 
The most interesting part of my study has been the variety of people I have met from different cultures. Throughout my studies, I have been lucky enough to build friendships with students from China, Oman, Brazil, Norway, Vietnam, and Malaysia. It is reflected in our industry too; a constant exchange of information from all over the globe. These relationships are what make our industry unique. The uniqueness of different cultures doesn't shelter our similarities, rather it highlights our commonalities.

We should challenge ourselves mentally AND physically 
As we train our minds through learning, it is just as important to train our body. I have a keen passion for bodybuilding as an outlet from study. I have also recently taken up Jiu Jitsu at a local club. Jiu Jitsu has not only challenged my body but has also taught me how to more effectively think under pressure. I believe having a healthy body helps us keep a healthy mind.
"Many jobs in Australia are supported by the gas industry, whether directly or indirectly, and I think that's important.
More Bright Sparks
Stuart's Story
Melanie's Story
Kimberly's Story
Mia's Story
Robert's Story