The Energy in Your Home Over 24 Hours
Energy is sometimes a tough one to wrap your head around. This graph from the Australian Energy Market Operator (AEMO) shows exactly how energy works in your home throughout a 24 hour period.
The graph, released as part of the AEMO's Quarterly Energy Dynamics report, clearly shows a drastic rise in rooftop and grid solar, peaking between 12 and 2pm. As that begins to decrease, natural gas ramps up quickly to fill the energy gap. Because natural gas is flexible, it's able to support the increased use of solar when the sun isn't shining. It's also far cleaner than traditional fuel sources.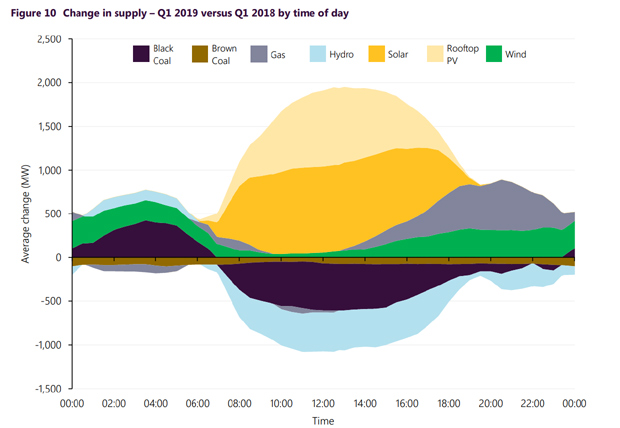 The energy provided by natural gas isn't just electricity. It can be used for heating, cooking and hot water. In fact, there are dozens of gas-boosted solar hot water systems on the Australian market, which are the most environmentally friendly and cost-effective option for most households.
Experts agree that natural gas will continue to play an important role in working with renewables into the future in our cities and homes.
For more information on how natural gas can work with renewables visit the renewables tab on our website.
Explore