Catching Up with a Bright Spark
We check in on a Bright Spark who hasn't just lit the torch, he's carrying it.
Brighter's Bright Sparks segment is dedicated to examining the lives of people who light up the gas industry in their own extraordinary ways. For the first time, we've had the opportunity to check in on a former Bright Spark, PhD student Yazan Arouri, to see how things have been going since his last profile.
We last profiled Yazan in July 2019. As one of the very first 'sparks' we interviewed, he helped to light the flame for a series that now includes around 20 people. At the time, he was more than a year into his PhD studies at the University of Adelaide's Australian School of Petroleum and Energy Resources, where he also attended as an undergraduate.
Yazan's research is complex, but essentially relates to field development planning by working with reservoir engineers to build algorithms that can help to identify optimal locations for oil and gas wells. It's a topic that Yazan became passionate about during his undergraduate studies.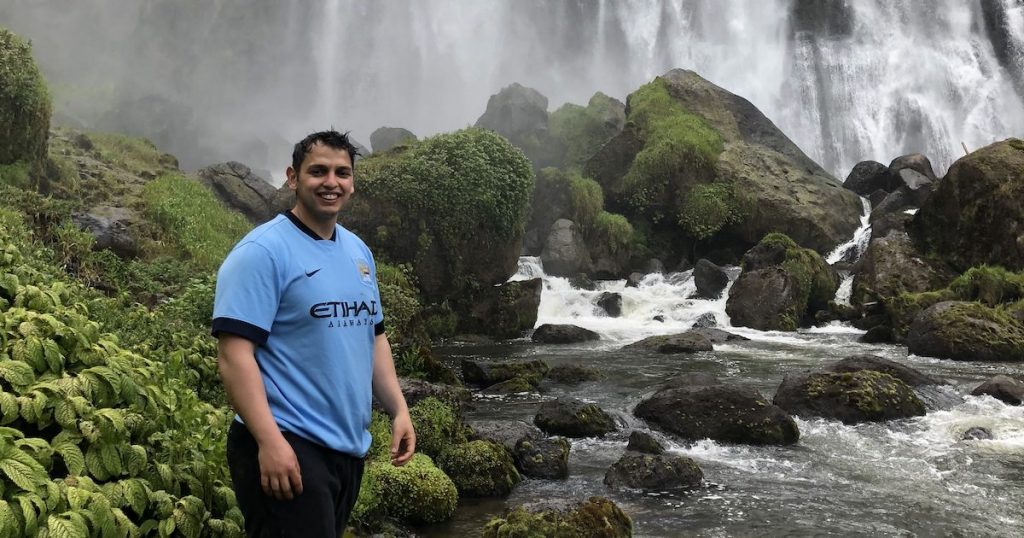 "I undertook a course in my third year called Reservoir Simulation, which involved the study of subsurface fluid flow and the techniques used to mathematically model and simulate that flow," he explains.
"I loved how it was a combination of maths, physics, petroleum engineering and a little bit of computer science as well.
"I expressed my keen interest in the topic to the director of the course and potential opportunities for future study in the field, and the possibility to make an impact in the knowledge sphere of the industry and among the wider community."
Not only has he been "progressing very well in his research" over the last year in the words of his Professor Emeritus, but his calendar is also looking pretty full over the next 12 months as well.
"Many jobs in Australia are supported by the gas industry, whether directly or indirectly, and I think that's important."
He is currently working on his third journal paper and was invited to speak in September at the European Conference on Mathematics Oil Recovery (ECMOR), one of the most prestigious conferences of its type in the world. The biannual event was supposed to be held in the Scottish city of Aberdeen (known for its petroleum industry), but COVID-19 concerns eventually led to the conference being held virtually.
"It's definitely a bit unfortunate given the circumstances of the pandemic to not get the chance to go to Scotland," Yazan says. "But I think it went smoothly given the circumstances. It is always good to present your work locally or internationally with other people, just for the sake of bouncing ideas off different people and getting different perspectives We learn to adapt to the climate of the times."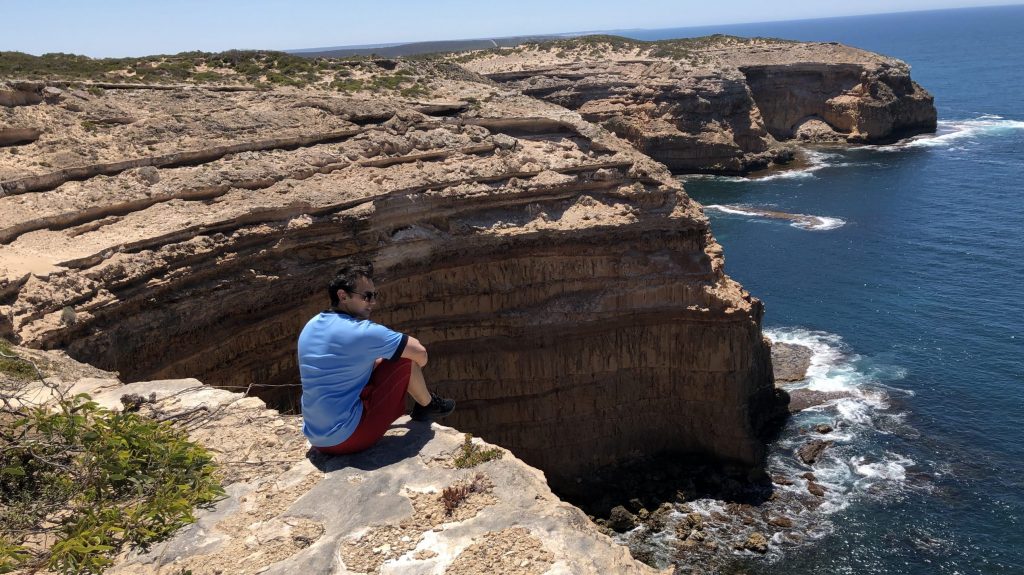 Yazan has recently followed up his positive experience at ECMOR with the commencement of a 12-week vacation program at Woodside Energy, where he has the chance to experience real engineering work, network with fellow professionals, and get a chance to understand the industry from the inside. The program is separate from Yazan's studies but supported by his supervisors.
The application process is competitive, with numerous stages required over a roughly four-month application process that includes limited places. It is the second time Yazan has undertaken the program.
"In both my times doing this I've seen third-year students, fourth years, Masters students and fellow PhDs undertake programs at Woodside – it's an opportunity to really apply our academic principles to technical real-life applications. I think that's one of the most important things a student can do."
Yazan remains passionate about the good the gas industry can bring to Australians and stresses how much he would like to make a positive impact for the future. His research applying optimisation algorithms to field development can help make Australian assets more viable and competitive, boosting the economy and building up local communities.
"I think Australia has some really world-class resources, especially in terms of gas, and having the ability to make things more efficient, sustainable and economical can help to drive Australia's continued economic growth, especially after COVID, and in response to climate change," Yazan says.
"Many jobs in Australia are supported by the gas industry, whether directly or indirectly, and I think that's important. There's an opportunity to be at the forefront, to do that we need to take a vanguard position on emerging technologies and make sure they are fit for purpose.
"I hope my research can be a part of that."
Explore