It's National Science Week!
Time to get out the test tubes and get ready to explain STEM, because National Science Week 2022 is here!
An annual August adventure, National Science Week is a seven-day celebration of all things science. From 13-21 August, there's one question you need to answer – how will you science today?

There are a massive 1,509 events listed nationwide for the 2022 initiative.
2022 features the long awaited return of live events, with full compliance with all COVID-19 risk mitigation protocols.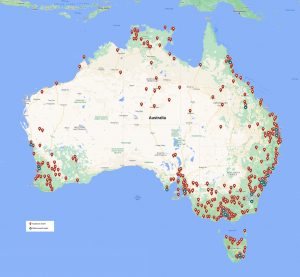 This year's theme?  'Glass: More than meets the eye', based on the UN International Year of Glass.
Brighter and the wider industry recognise the need to build diversity across all areas of STEM as a sector heavily reliant on science and technology.
As such, Brighter has championed this event in the past through partnerships with Science and Technology Australia and its Superstars of STEM program.
The natural gas industry supports thousands of careers for engineers, marine biologists, robotics technicians and dozens of other scientific and technical roles.
Be on the look out for lots of interesting Science Week content from Brighter, our partners and the natural gas industry! In the meantime, find Science Week events here.
Explore