Robot inspector: Unleashed
A human size robot, crawling gently through the pipes beneath a platform above a deep sea. Inspecting, data collecting, probing…
Sounds futuristic. A genuine step forward. It also sounds the slightest bit terrifying.
But fear not. The CCAIT (we like to call it Cait) is a friend to mankind. A state-of-the-art robotic cleaning and inspection device, CCAIT is an acronym for Caisson Cleaning and Inspection Tool, and it's a made-in-Australia showcase of local talent.
Equipped with extendable wheels, probe arms that perform an ultrasound on surrounding surfaces, high-definition cameras and even an ultra-high-pressure cleaning system, Cait is somewhere between a workmate and the ultimate toy.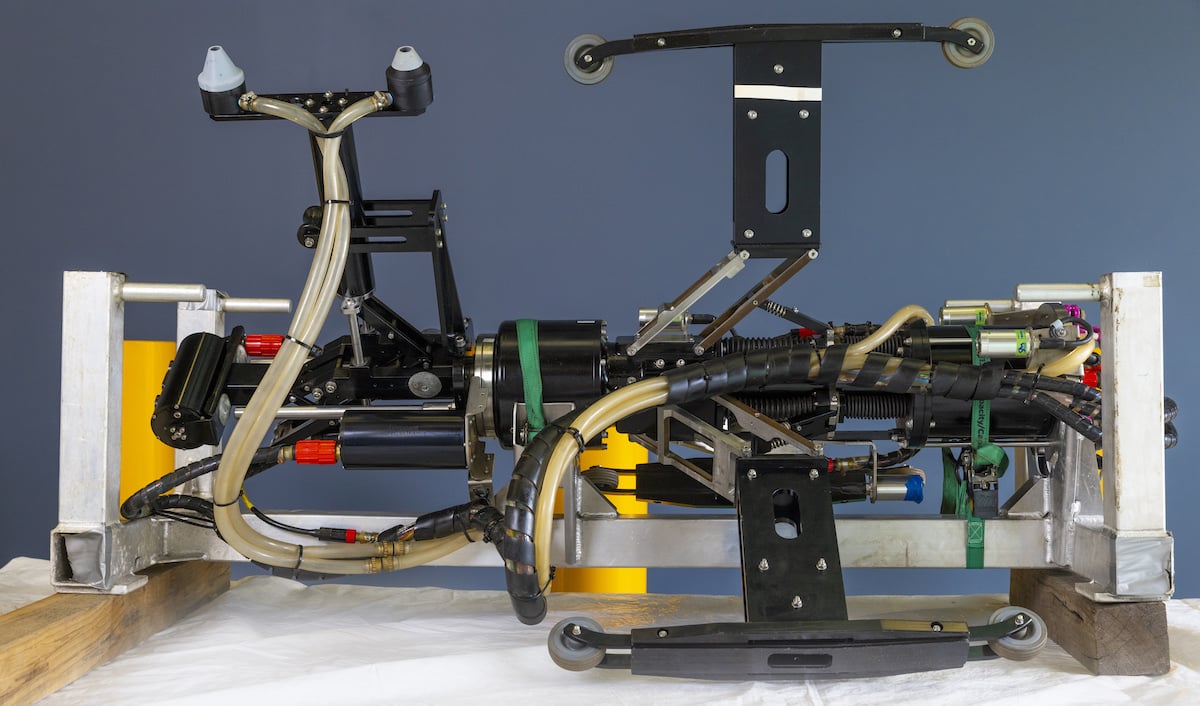 Caissons are vertical steel pipes that extend to around 70 metres, with a 1.2 metre width. Caissons are vital equipment. Housing critical equipment like fire suppression water and seawater lift pumps, they are wholly relied upon by offshore platforms for both operations and safety.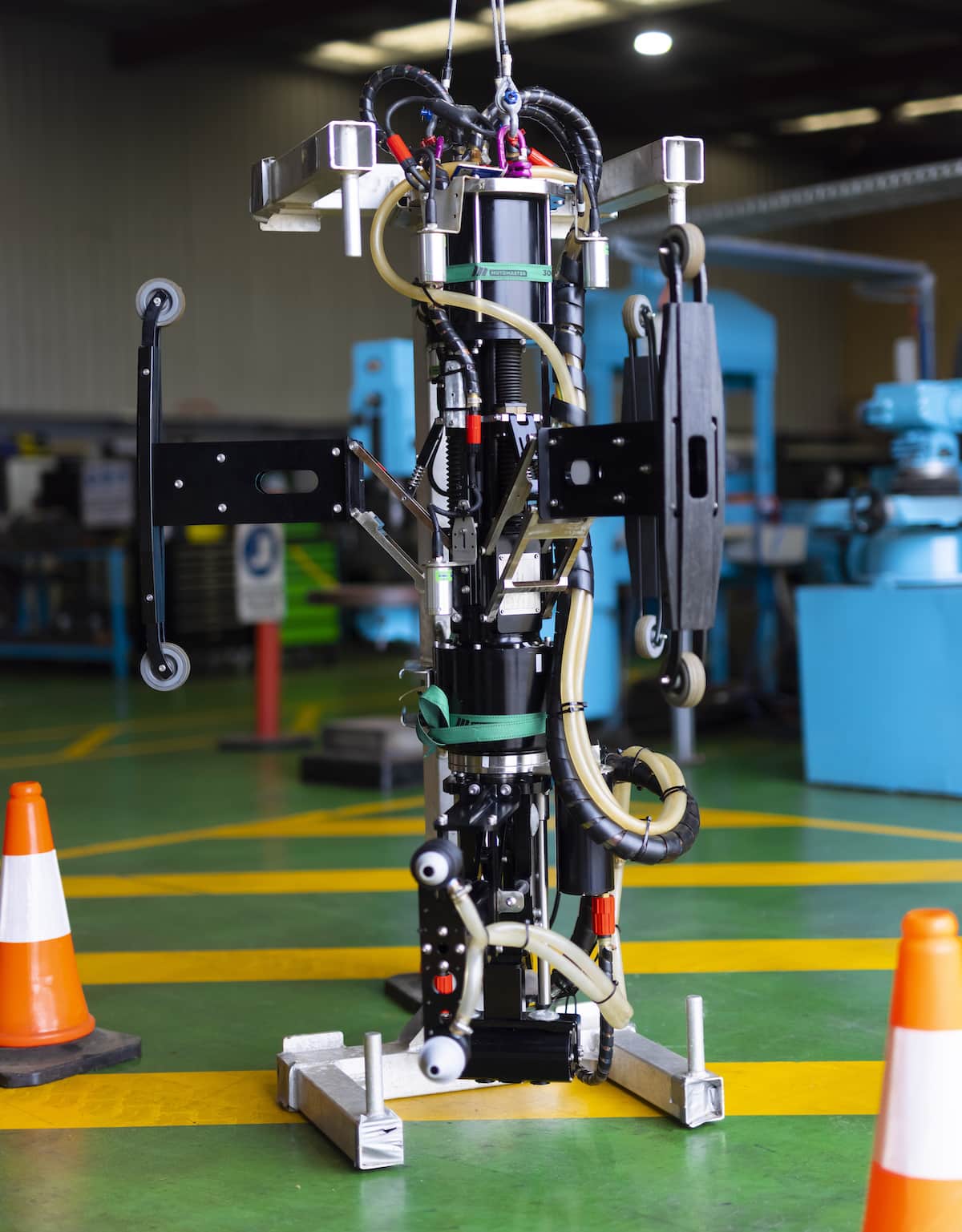 Cait is deployed remotely, controlled from a safe location. It is lowered into a caisson from a tether, where it centralises itself with extendable wheels. It then extends its probe arms and begins ultrasound inspection, with Cait's cameras beaming video back to technicians during the process. If Cait encounters marine growth, it blasts it off with high-pressure cleaning systems designed to avoid damage to the caisson's protective coatings.
Caisson maintenance is essential, but it is difficult and resource-intensive work often undertaken by international contractors.
As COVID-19 crippled global supply chains, a local solution was needed to ensure caissons were maintained.
Cait is the boundary-pushing result of a year's worth of collaboration between industry leaders Woodside, Nexxis, Monadelphous, WOMA and Fugro, in response to this problem. A local solution with a local application.
It eliminates the operational cost of delays from fractured supply chains and mobilising tools from other countries. This saves up to 50 per cent on the total cost of an inspection campaign.
Partner in the venture, Nexxis Technology CEO (Chief Executive Officer) Jason de Silveira, said Woodside's decision to partner with a local company demonstrated the strong sovereign capability of Australia's advanced manufacturing sector to develop and deploy cutting-edge robotic technology.
"This collaboration highlights local capability and supports small to medium enterprises, creating jobs in the advanced manufacturing sector and pushing the frontier of robotics globally," he said.
Read more about robotics and technology in the oil and gas industry:
The Australian Company Revolutionising Industry with Robots
Meet a Robotics Laboratory Manager
Explore